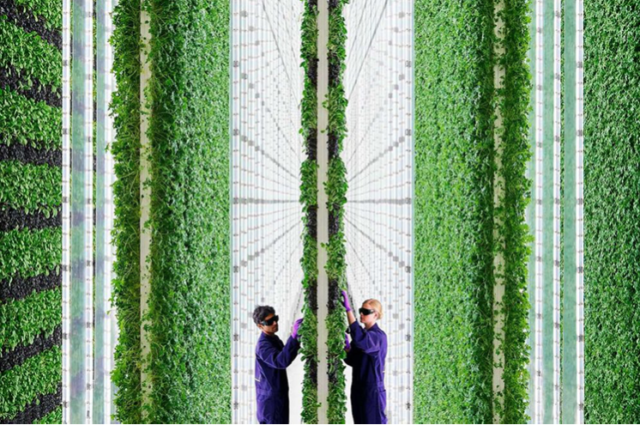 Vertical farming is the future, and using the newest tech available to manage the farms of the future should be a priority for every big city, and not only. San Francisco is leading the way with the help of a tech start-up called Plenty, which specializes in vertical farming technology.
As cities are expanding and the population of the world is shifting more and more towards urban areas, the need to feed the masses will be an ardent one.
Plenty has already tested its vertical farming idea and they managed to grow an amount of produce that would otherwise fill 720 acres of traditional farming land. Besides their amazing production levels (400 times more food per acre as it would be produced in a typical farm), Plenty is also using AI and robots to manage their farm.
They are using this tech to monitor watering time, temperature, light, and reduce consumption to keep the farm as eco-friendly as possibile. By using the information obtained from data analysis, the AI can find more efficient and less invasive methods of growing and can help produce better quality food and keep the farm sustainable.
Plenty estimates that with the help of AI they managed to use 95% less water in their farms and of course, reduce the carbon footprint that comes along with shipping food from one part of the world to another.