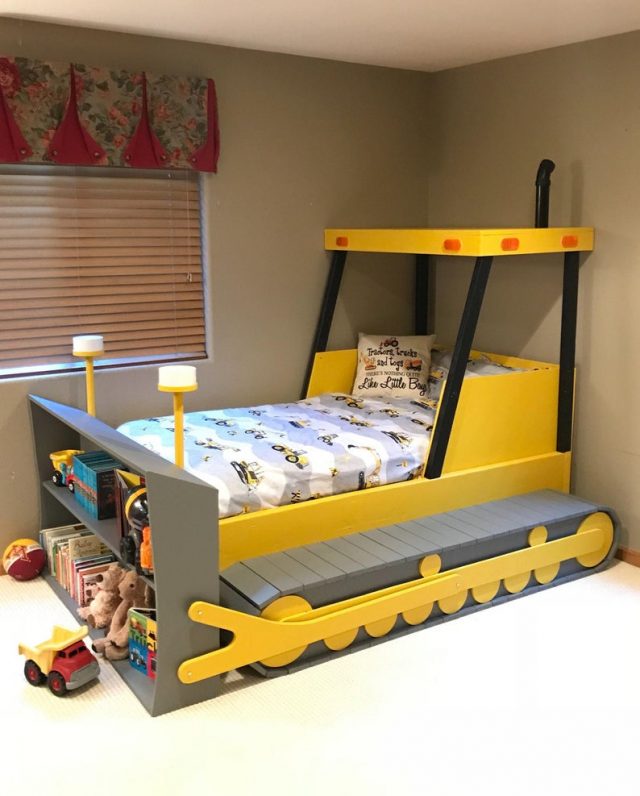 This bulldozer bed plan set is designed for a twin size mattress (75″L x 39″W x 7″H), but you could modify the build to accommodate a larger mattress. These plans include many detailed diagrams and instructions, explaining each step very clearly.
Finished bed dimensions are (90″L x 59″ W x 61″H ) when built with a track on one side. With tracks on both sides the bed would be 71″ wide. The bed is designed to be broken down into pieces so it can be built in the garage and then easily transported to the bedroom and reassembled.
All materials can be purchased at a hardware store. The cost to build this bed is approximately $300 depending on local prices. This bed is simple to make, one person working alone can easily complete it in 3-4 days.
Get the plan from the link below…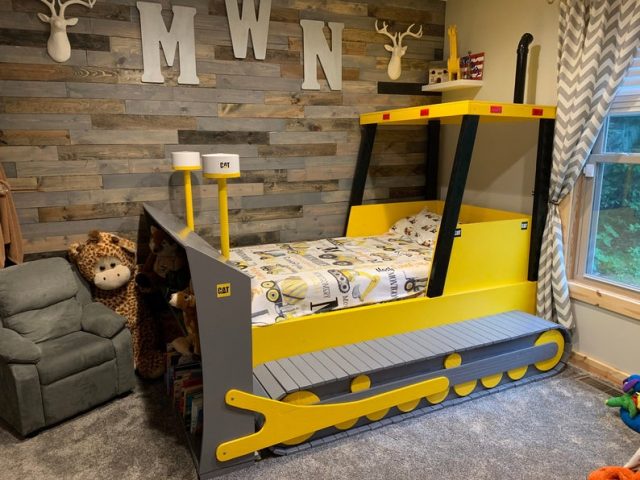 Find it HERE…