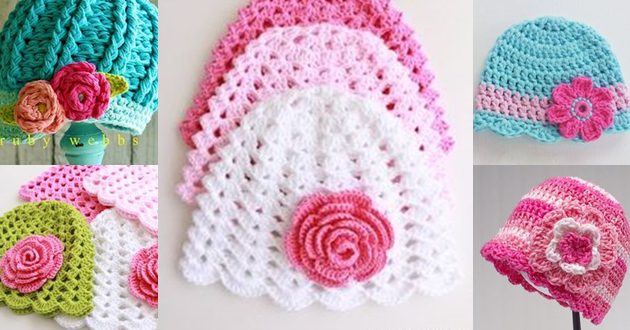 If you love to crochet and surprise your friends with all sorts of DIY gifts, then here's a great idea for you: crochet caps. They can be done in different sizes and with different patterns, from flower attachments to stripes, and look gorgeous in every case.
Cute crochet hats can be an especially good gift idea for an upcoming baby shower or a child's birthday, as they will adore them. If you are sold on the idea but don't know where to start, do not worry as this next video tutorial is here to help you become an expert in crochet caps.
The tutorial is very easy to follow and is suitable for both beginners as well as expert crocheters. Just choose the right color combination and follow the instructions from the video. Once the cap is done, you can start working on decorating it with crochet flowers or even butterflies, they will give a very gentle look to the caps. If you feel like adding even more of a personal touch, you decorate them with beads or pearls to make them look more elegant. Such an awesome idea!