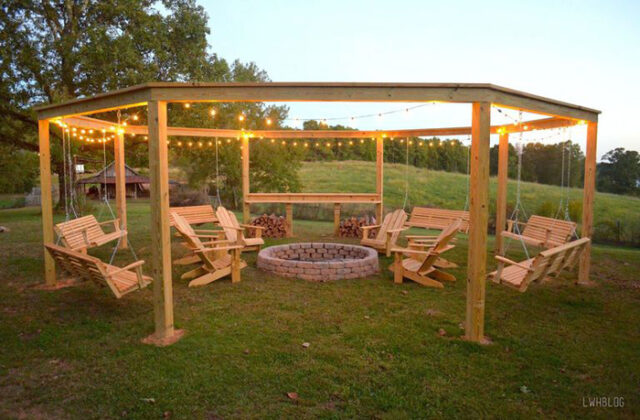 Summer nights are perfect for drinking wine and cozying up with your loved ones. If you want to have a special place for get-togethers in your backyard, then you can build a pergola with a fire pit in the middle.
This DIY pergola project has other cool elements besides the fire pit, such as Adirondack chairs, a bar, and a movie screen. Sounds too good to be true, right?
The project was made by Lauren Ashworth from Little White House Blog and she wanted to build a place where she can relax with friends and family.
She built the pergola with the help of her husband; Brett and her entire budget were $2,300. This is a great way to approach any new project, as setting up a budget from the start will help you keep track of your expenses. If you take a look at the pergola, it can easily pass as one built by professionals, but all you need is some patience and creative vision.
Of course, once you start planning your pergola design you can make it as large as you want and change its shape. Lauren decided to make a rectangular design and integrate a screen for movie nights, but you can skip that part. Just let your creativity run wild and ask for help if you don't feel crafty enough.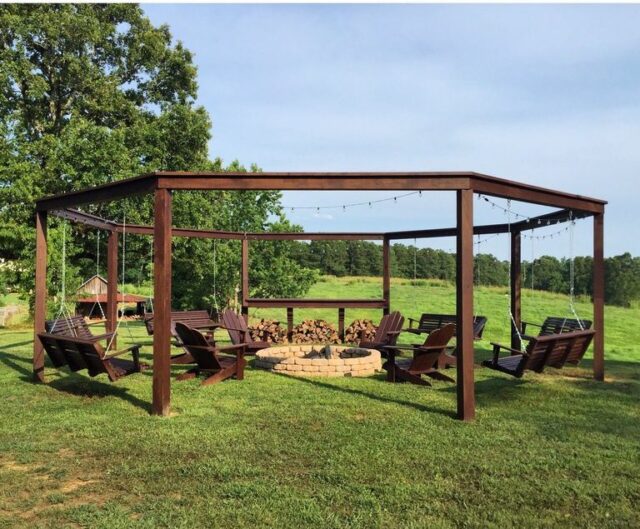 More ideas: