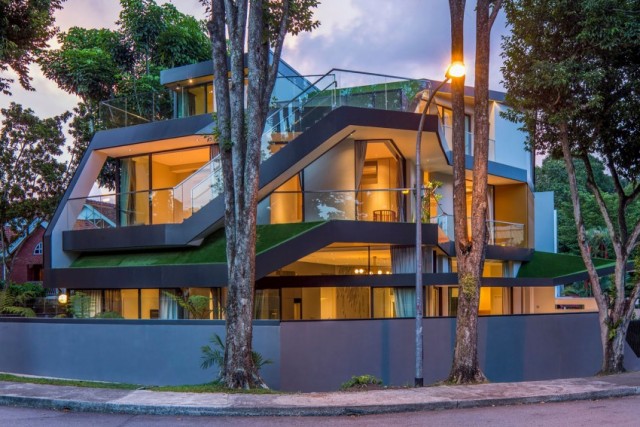 Do you want to blend the flow of nature into your home? The concept was properly executed in this fine example of modern architecture which can be found in a residential area of Singapore. The entire neighborhood is filled with mature trees, so it was logical to intertwine the house design with the green around it. The House at Trevose Place is the result of the people working at A D Lab. The `green residence` gets its name because of the creative features the architects have implemented. The splendid pathway that surrounds the home around the façade is engulfed in grass, a feature which goes up to the rooftop lawn. And the veranda is long enough so it can serve as a sort of extension of each room! Lots of natural light as well as ventilation are available, as you can see from the photos featured here. Besides these, you can find the common elements you'd expect to find in a multi-generational family, like a courtyard and swimming pool. The interior is in tone with the modern building, so make sure to check that out as well.
"This veranda is planted with greenery and visually continues onto the main roof with a green lawn that wraps over the roof forms. This architectural language of encircling green landscape around the building resonates with the quiet planted road verge and sidewalks that wrap around the site. "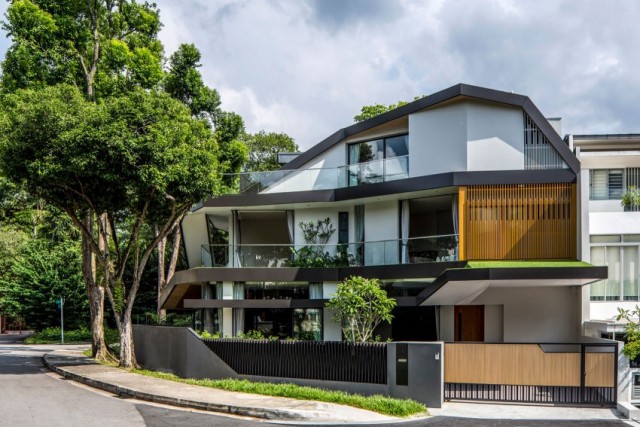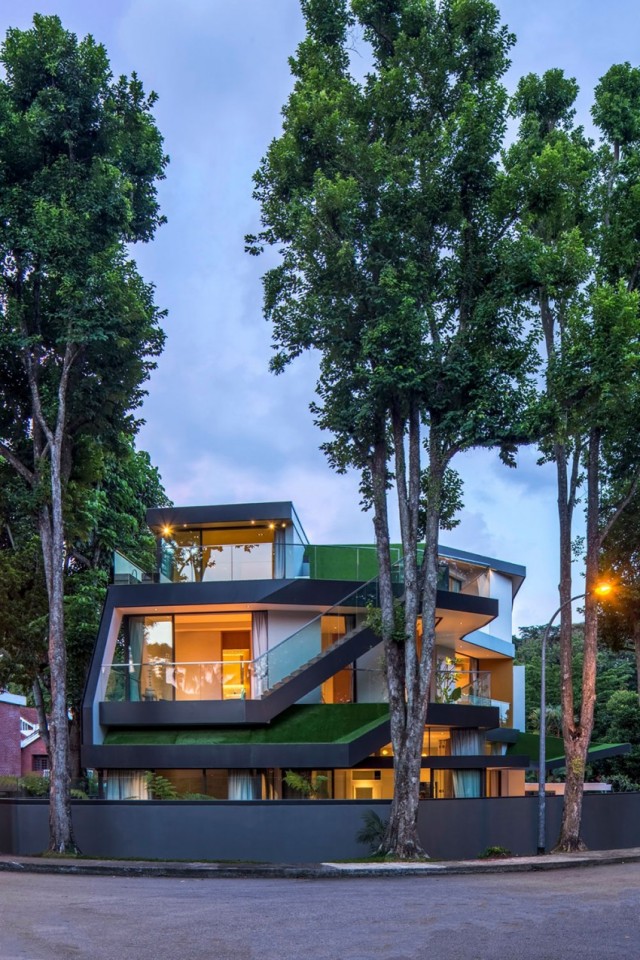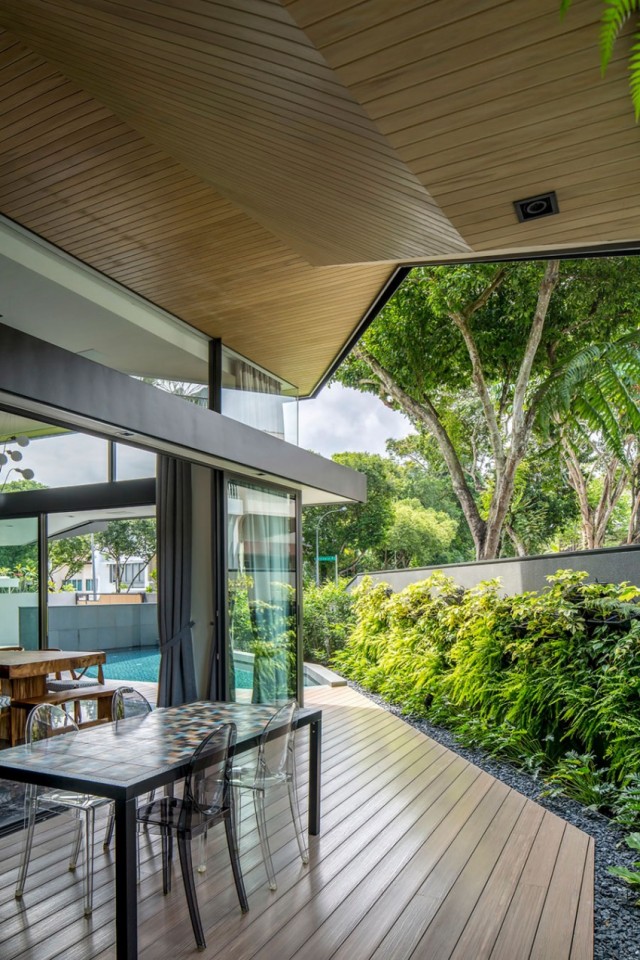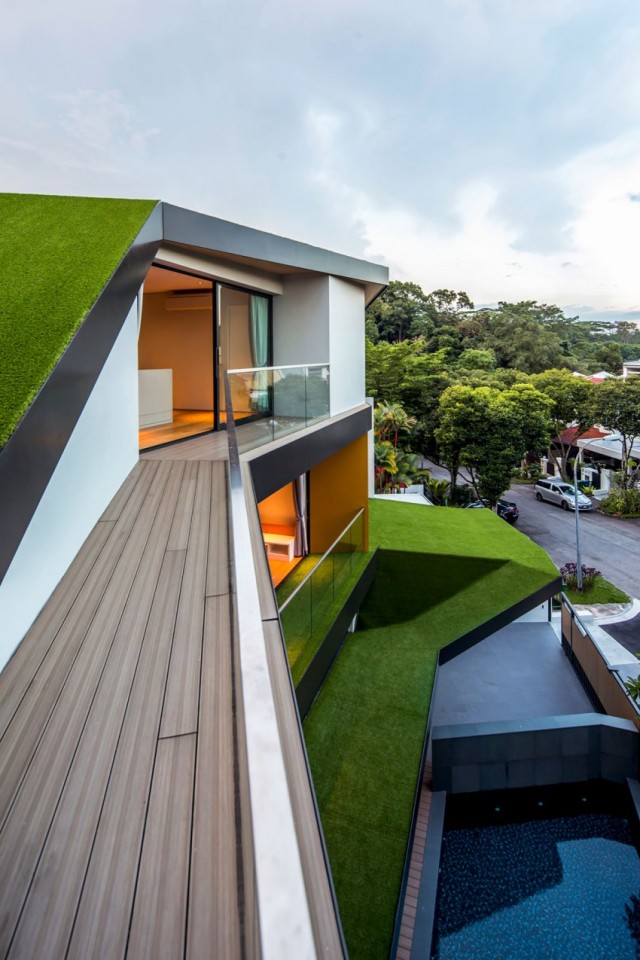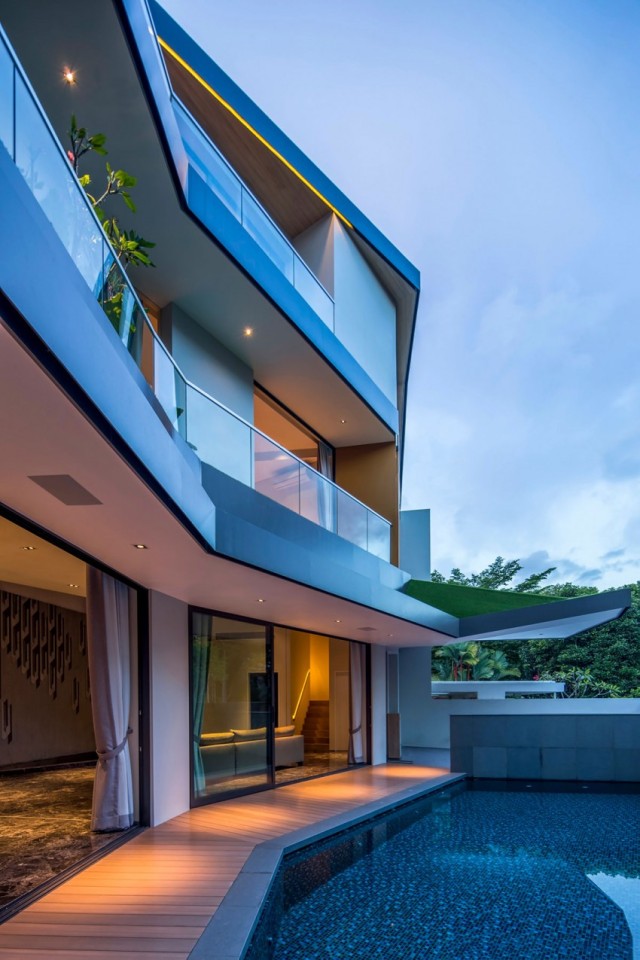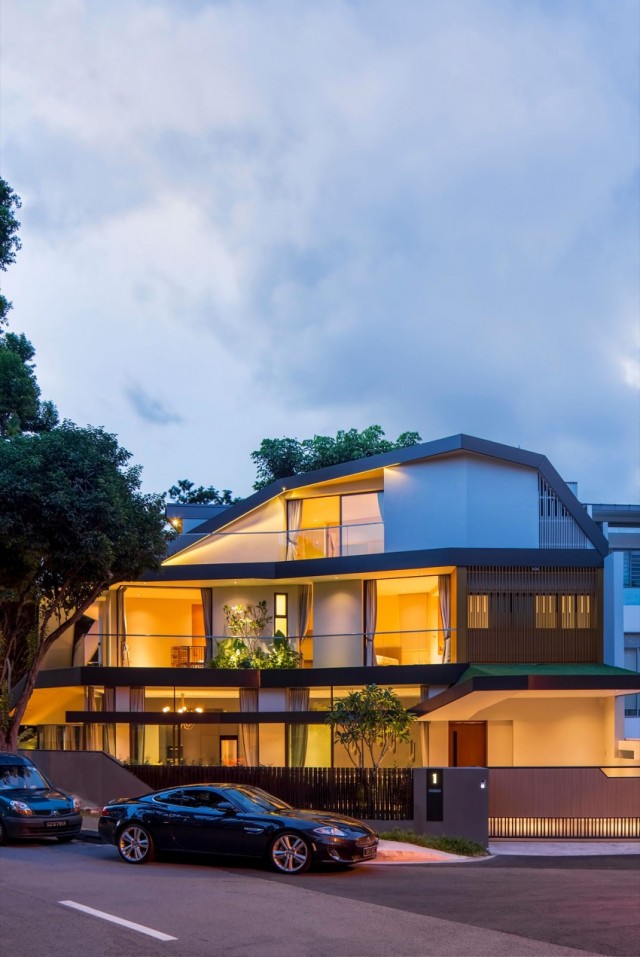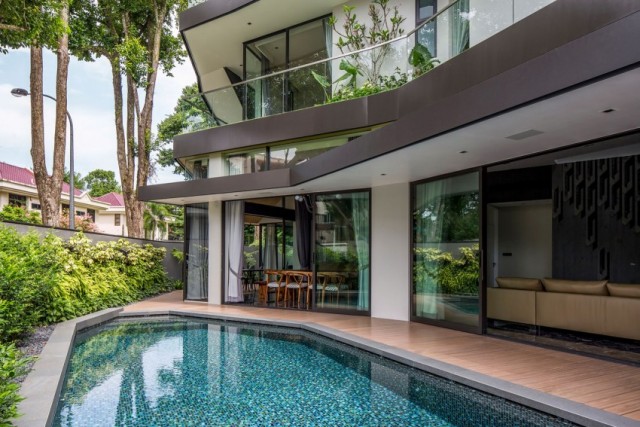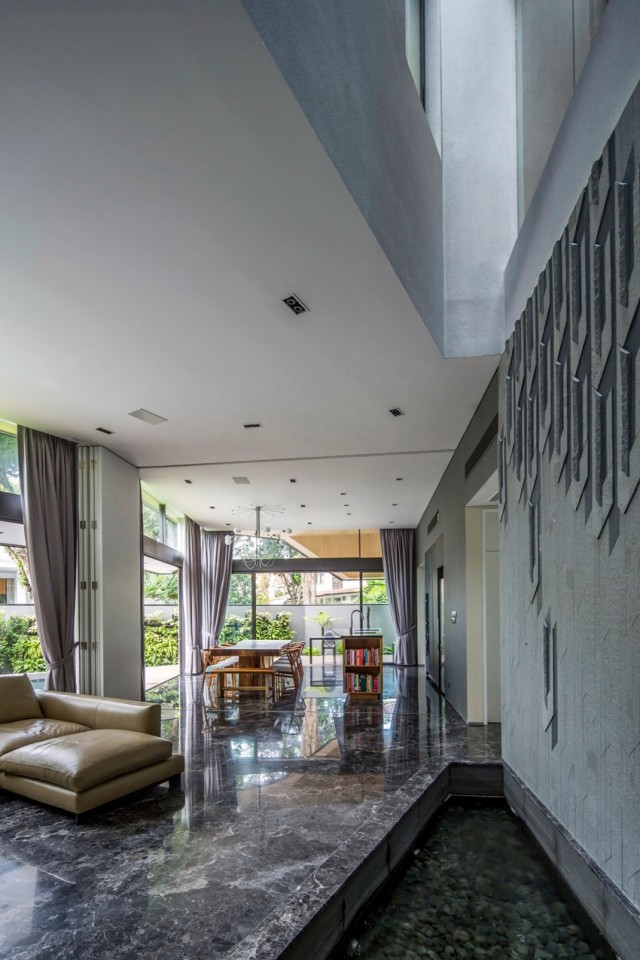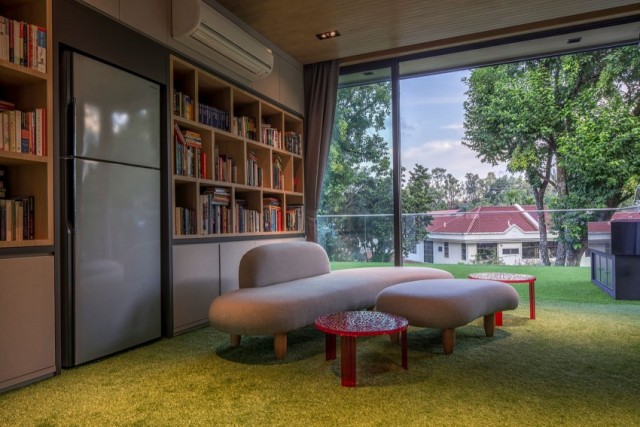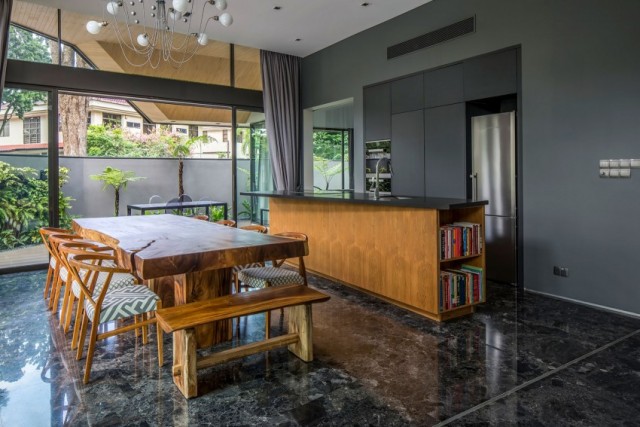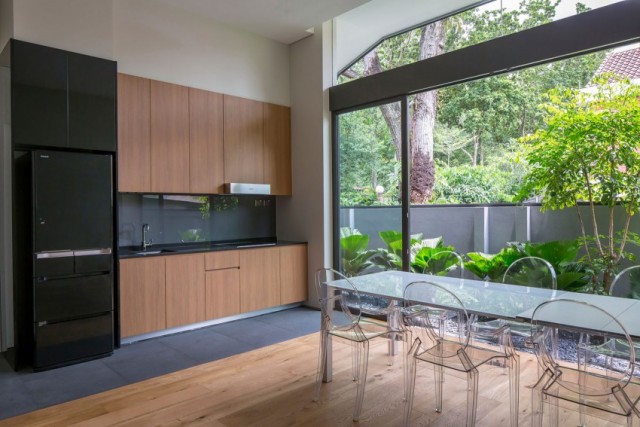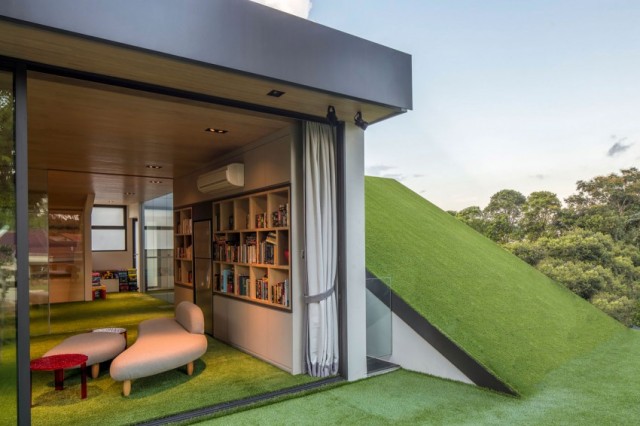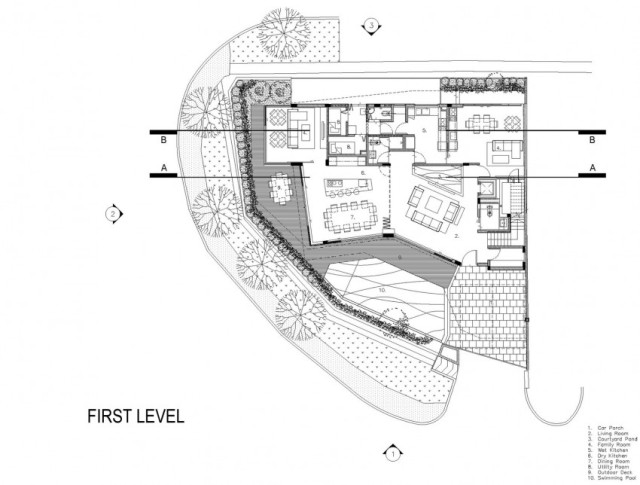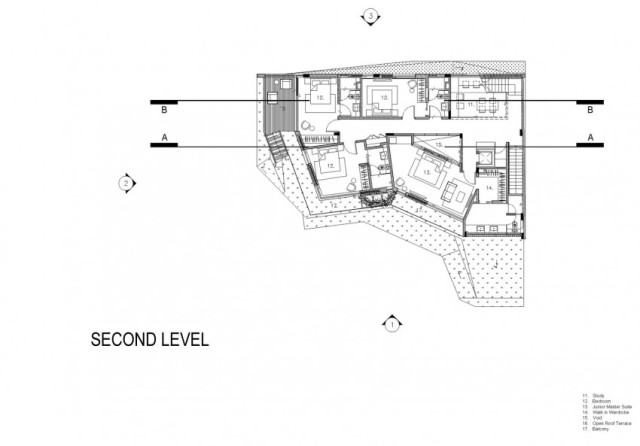 [Photography by Masano Kawana] designed by A D Lab.