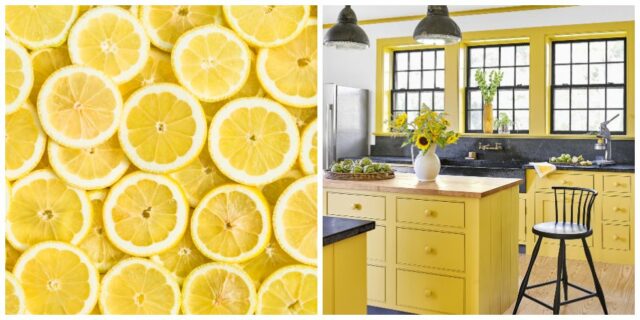 With Summer fast approaching, now it would be a good time to start thinking about repainting or redesigning your home. If you're looking for cheerful ideas, then adding some bright yellow elements could do the magic.
Lemon yellow, specifically seems to be the color of the moment and you can either paint your walls in this color or add some decor elements, such as kitchen cabinets or textiles.
For instance, you could change your curtains or pillows to match a summerish vibe and opt for bright yellow. Or if you prefer bold shapes, you can place a cool wallpaper on one of your walls, with large lemons.
This would be a great idea for your kitchen, for instance. If you are afraid of big changes or don't want to invest a lot of money, you can always add some small elements to your home, for instance, a flashy yellow mason jar bathroom set or a simple lemon-shaped doormat.
Your garden can also be cheered up easily, either by planting some bright-colored flowers or by adding a nice yellow garden bench that you can also place on your front porch if you don't have a garden.
As you can see there are lots of fun ideas on how to brighten up your home and do offer it a summerish make-over.
Kitchen Design – Lemon Yellow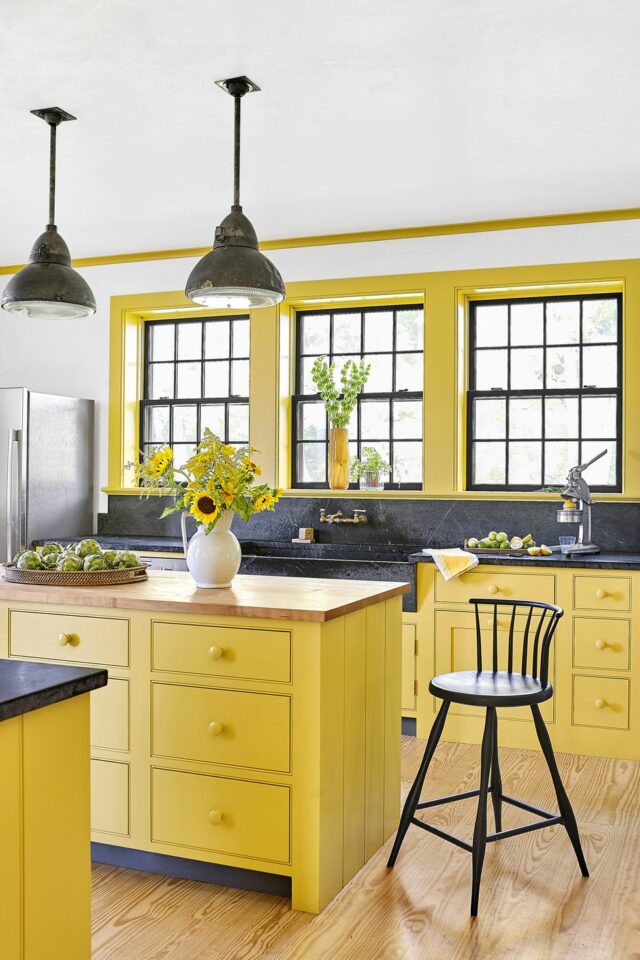 Living Room- Lemon Yellow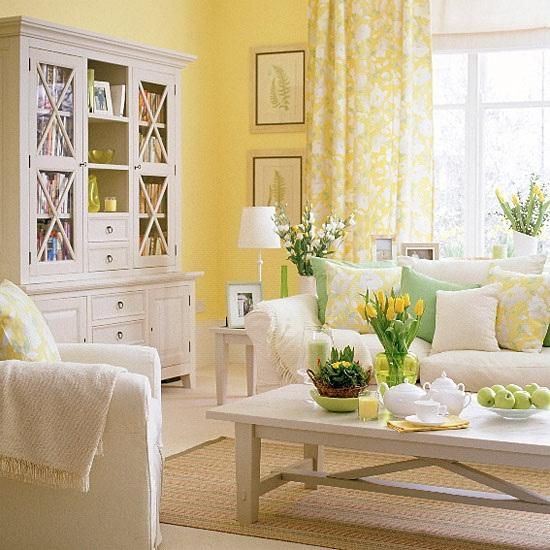 Mason Jar Bathroom Set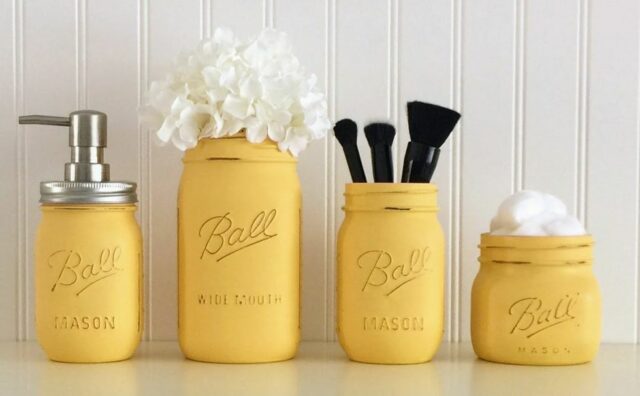 Find it HERE…
Lemon Doormat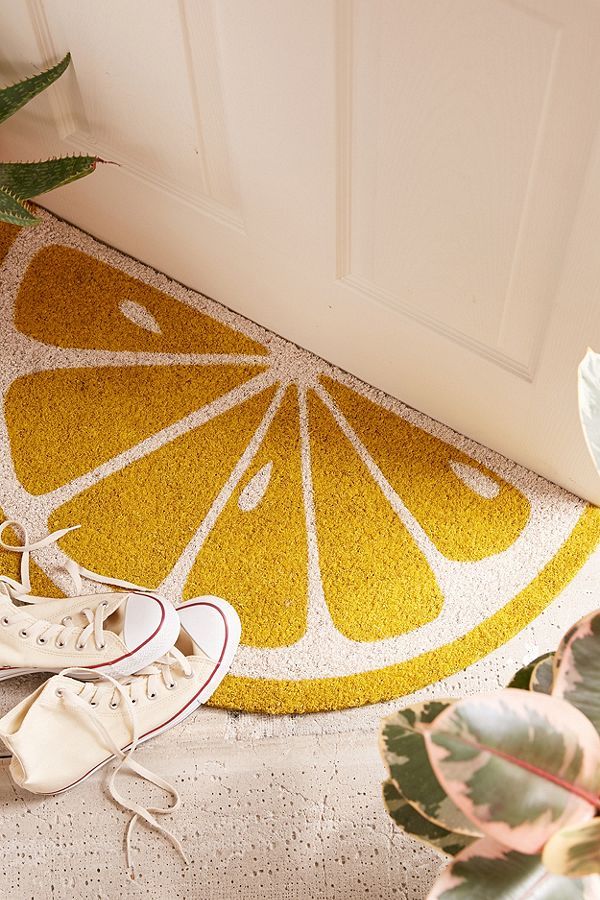 Tea Kettle
Garden Bench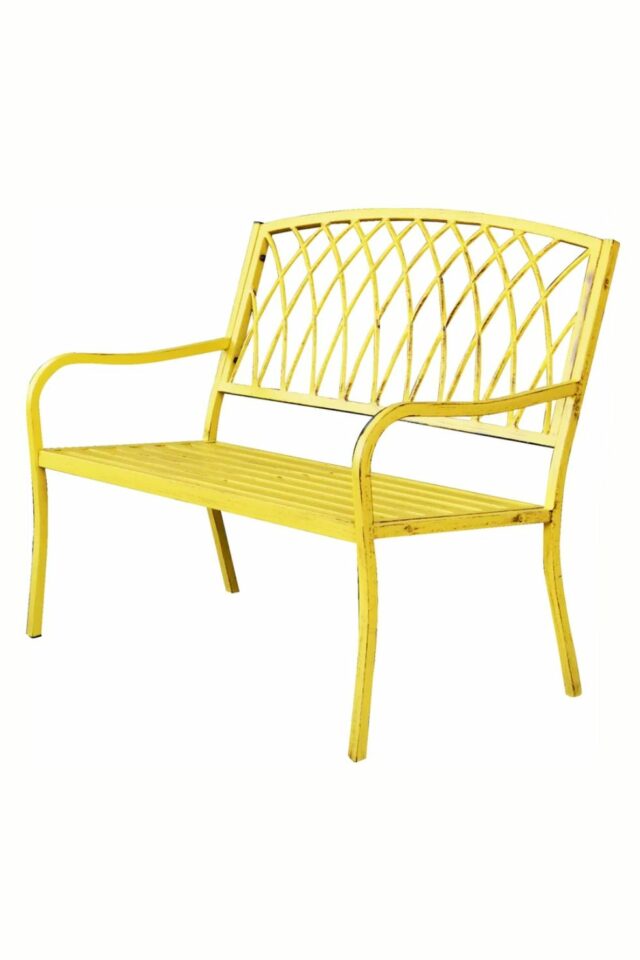 Lemon Wallpaper
This is a beautiful design, the quality of the paper and the vibrancy of the colors is exceptional.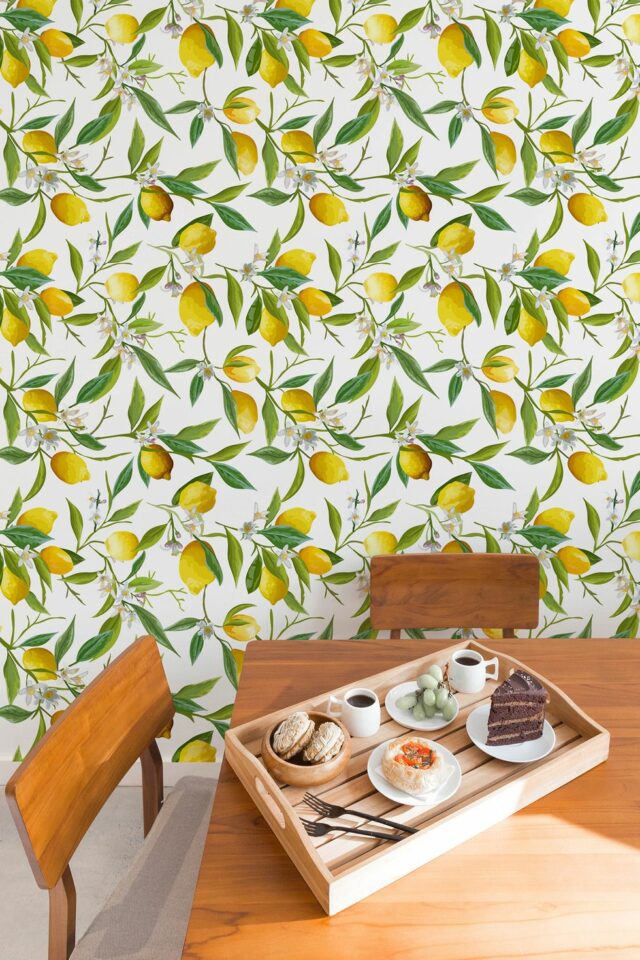 Find it HERE…