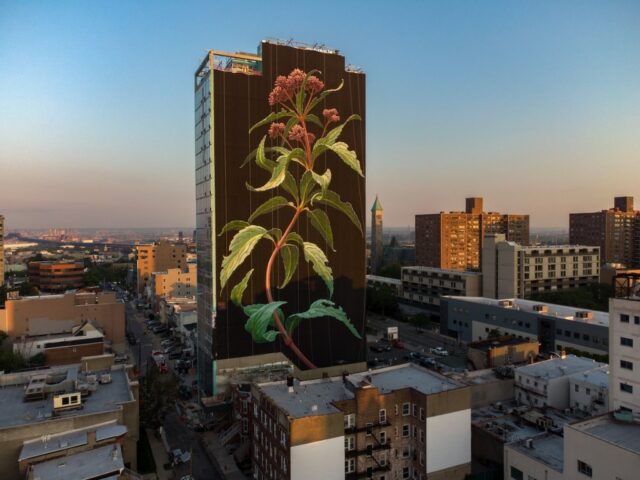 Mona Caron is an artist who wanted to bring nature closer to the urban area of Jersey City. The San Francisco-based artist created an amazing flower mural that now stands tall on the Jersey City skyline and it's 20-story tall.
The work was commissioned by the Jersey City Mural Arts Program and represents a well-known plant from the region, called Eutrochium. The flower was painted by Caron in vibrant colors over a black background which makes it stand out even more and it mimics the style of vintage botanical illustrations.
The plant has a long history in home remedies, and it is thought to have been used in the 19th century by Native Americans in phytotherapy.
The Mohican name of the plant is Shauquethqueat and the mural has now become a part of Caron's WEEDS series. If you would like to learn more about her works and upcoming projects, follow her Instagram account which features all of Caron's works.