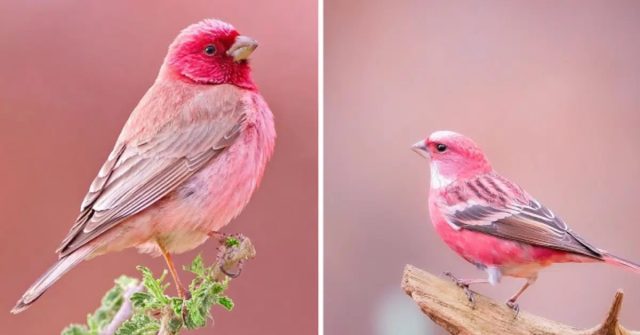 Are you familiar with the Pink Rosefinches? They are beautiful birds with a stunning pink color, a miracle created by nature and shared with humanity. The Pink Rosefinches feathers are unique among the bird population, and years of evolution have developed its color which also appeals to other birds.
Research showed that there are between 25-and 30 species of Rosefinches, all having pink shades in their feathers. The Rosefinch is mostly widespread in Asia and Europe, and they are tiny 15 cm long birds, the male ones being the more visually attractive.
Thanks to their amazing colors, Rosefinches are among the favorites of the bird enthusiasts and nature photographers also love to photograph them. If you want to learn more about Rosefinches, you can always join a local bird-watching club and find out more about their origin.
Until then, this selection of pictures speaks for themselves and the beauty of these birds.