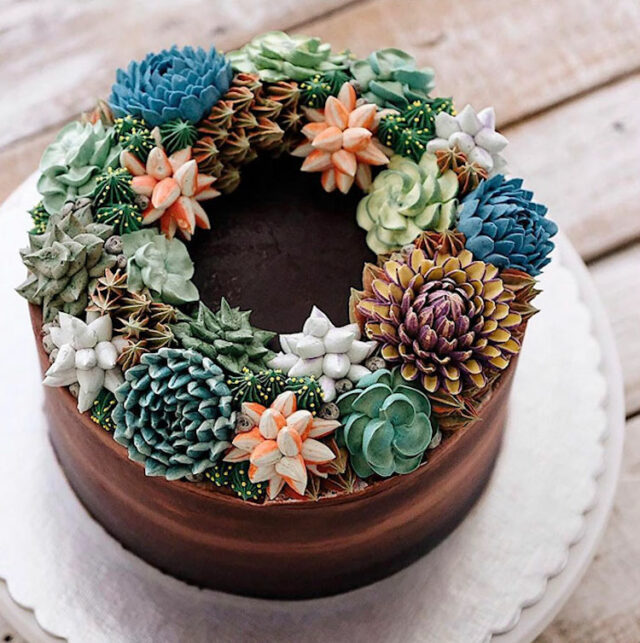 Succulent plants are still very popular on social media and as home decor elements, but what about cakes that look like succulents?
This new trend has taken the Internet by storm and Jakarta-based Ivenoven seems to be leading the game. Her floral cakes have gathered a lot of attention, especially the succulent-shaped cakes she has been creating for special events. Ivenoven's cakes have beautifully colored frosting and are molded to resemble real-life succulents, attention to detail is a key feature.
The hardest part of making the cakes is the decoration, but using piping techniques and food coloring, she creates the leaves and spines of the plant.
Once the decorations are done, they are grouped together on top of the cakes and the beautiful arrangement almost comes alive before the viewer's eyes. Ivenoven first started baking in 2013, when she first made Christmas cookies for her daughter and her colleagues, and slowly started experimenting with more intricate cake decorations.
You can see her designs on the Zoezo Bake page, but also on Facebook and Instagram, where she keeps on inspiring her audience of self-thought bakers.