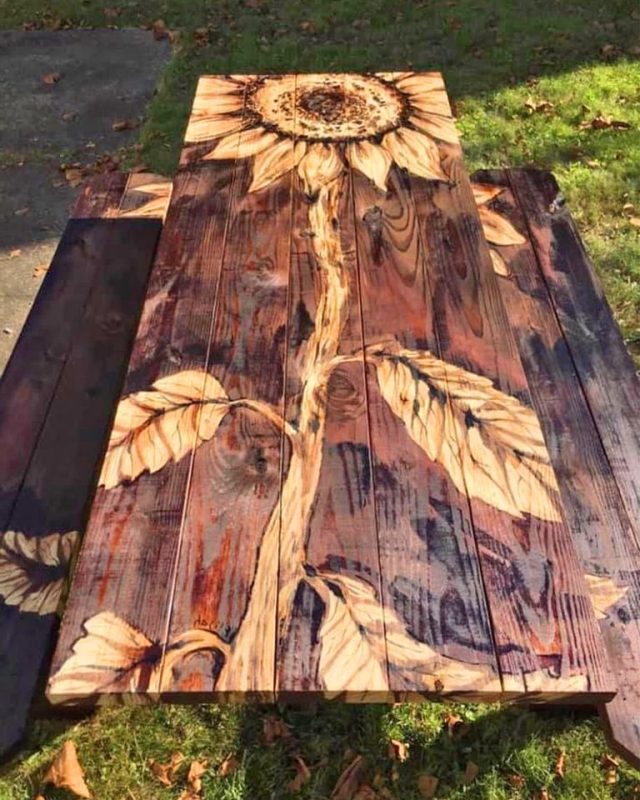 Summer is almost around the corner, which means it's time for colorful DIY projects to spice up your garden. If you're feeling crafty and wish to welcome friends around once the good weather comes, you can try making a sunflower-patterned garden table.
There are lots of cool projects on the Internet which can help you get inspired; you just need to find some time and patience for them.
Of course, you don't have to build the table from scratch, as you can simply apply the pattern yourself or use a sticker.
And if just feel like going a little bit crazy, you can even paint the sunflowers blue or pink, as there are so many different colors of sunflowers out there. In the end, you'll have a fun and funky table that will quickly become the centerpiece of your outdoor area and a place around which friends and family can gather on summer evenings.
Picnic tables usually come with benches included, so it is up to you if you want to also style the benches or leave them all natural.