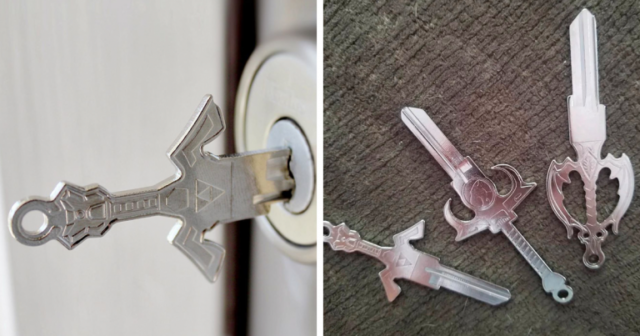 Fantasy fiction lovers are going to adore these keys made by a very creative company, called Hero's Armory. If stories about magical creatures, fantasy lands, and fortresses are among your favorite ones, you should invest in such a cool key that resembles a sword.
The company was established by Brian Hermansen and Blake Peel in 2015 and it has been making one of a kind keys since then. The philosophy behind them is that a sword-shaped key will let you unlock the door of your very own castle and the designs are based on fantasy movies and video games.
Thanks to a Kickstarter campaign the keys are now available in 21 different designs and can be ordered online for $12,99. And if one magical key is not enough for you, there is always the option of ordering a combo and collecting a set of keys inspired by your favorite fantasy movie. To get started with your design, first, you'll choose a blank design and with their help, you will adapt it in order to be compatible with your key. After this first step, they will send you the blank that you can take to a locksmith to adapt it to your door's lock.
For more info and orders, visit the Hero's Armory website.