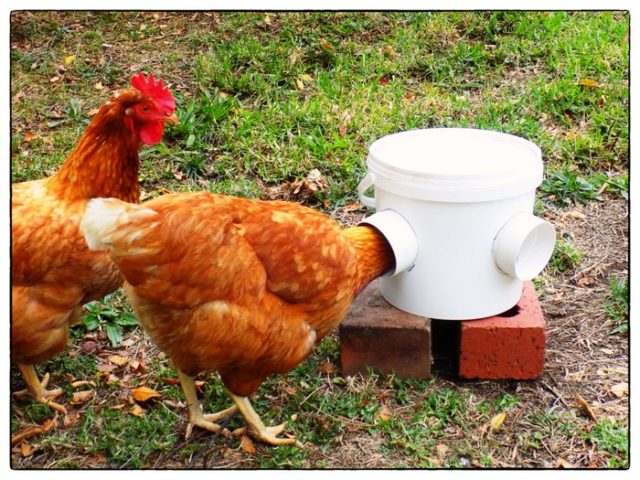 If don't want your yard to be messy because of feeding your animals or birds, the DIY bucket feeder might be the perfect solution! Forget about your chicken scattering food everywhere around the coop or the yard. With this DIY project, the entire process will be totally mess-free. If you want to end up with something like the one shown here, use a medium size bucket and three 70mm PVC elbows. Alternatively, if you want a bigger size feeder, use a 20L bucket and 6 PVC elbows. As far as required tools, you will need a knife, a permanent marker and ruler, a 70mm Hole Saw, drill, rivet gun and hot glue gun. Don't forget to bring some hot glue or silicone, a clear plastic sheet and a few rivets….This is a really simple way to feed your chickens. What do you think?
Step 1: Parts and Tools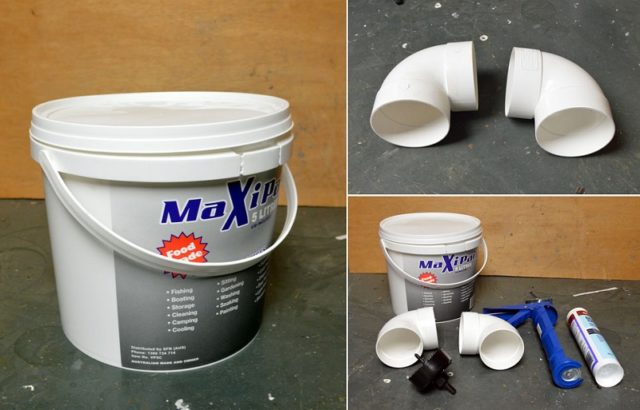 Step 2: ​Design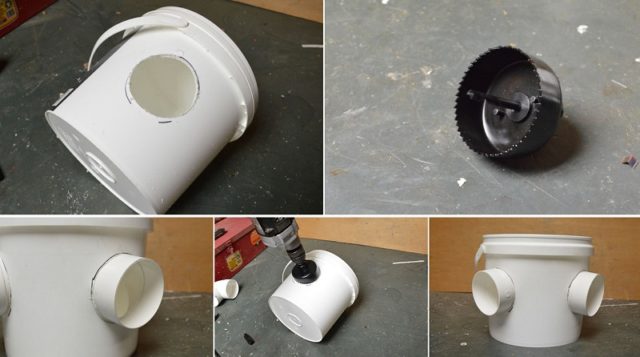 Step 4: Viewing Window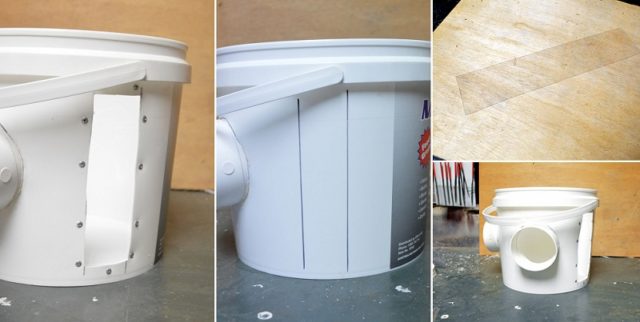 Step 5: Fill it Up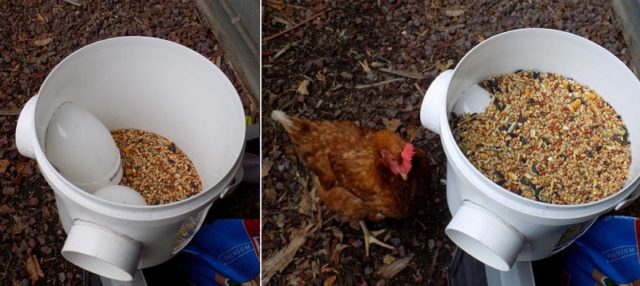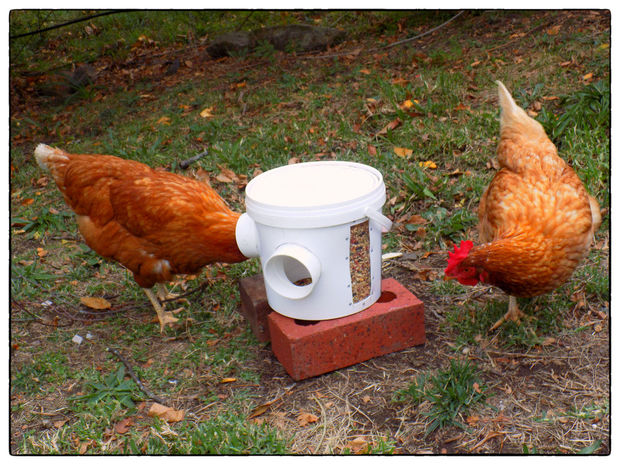 via Instructables
Also:
Stop the waste, so far it is working great. They still pick through and pull out the feed, but now it falls back in the feeder, and not on the ground.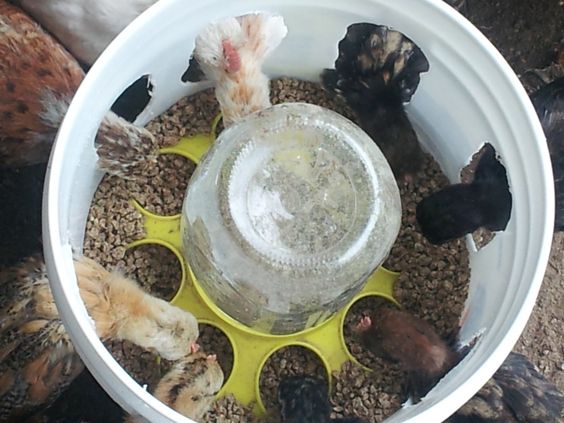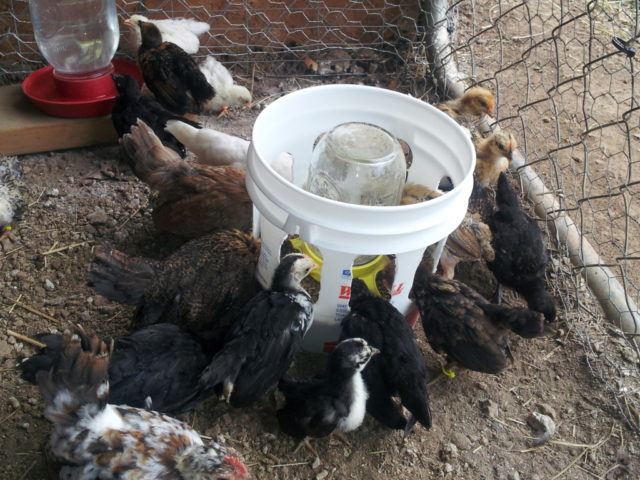 More ideas: