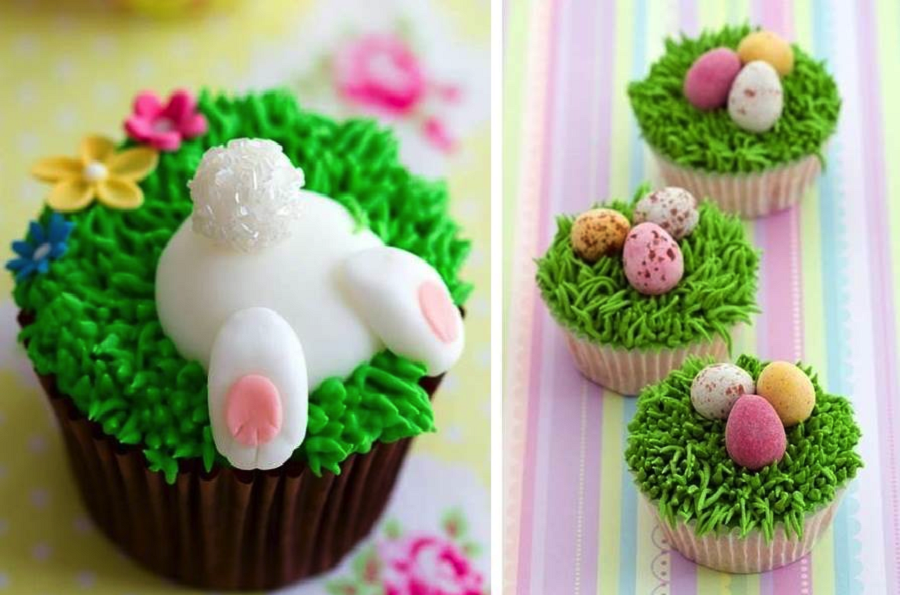 There are only a few days left until Easter, so you need to be prepared in time with all the decorations and recipes. If you like sweets and baking, then this next recipe will be perfect for this year's Easter party. Make some cupcakes with Easter theme, such as bunny decorations, eggs and green fondant that reminds you of grass. To make these delicious cupcakes you will need:
• 1 and 1/4 cups of flour;
• 1 and 1/4 teaspoons of baking powder;
• 1/2 of teaspoons of baking soda;
• 1/2 of teaspoon of salt;
• 2 eggs;
• 3/4 cups of sugar;
• 1/2 of teaspoon of vinegar;
• 2 teaspoons of vanilla extract;
• 1/2 a cup of milk;
• 1/2 a cup of oil;
For the decoration, you will need:
• 2 cups of powdered sugar;
• 1/2 a cup of butter (unsalted);
• 1 teaspoon of vanilla extract;
• 4 oz of cream cheese;
• 2 tablespoons of milk;
• food coloring;
• pastry bags;
• candy eggs (Easter themed);
Make the cupcakes by combining the dry ingredients using a mixer, then the wet ones in a separate bowl. Mix them until they become smooth and creamy. Place them in the oven for 15 minutes, then take them out and let them cool. After that you can start making the icing. Use the mixer to beat the sugar, then add the cream cheese and combine everything at high speed. Add the food coloring you want and place the frosting in a piping bag. Make the grass by slowly squeezing the piping bag and gradually creating the grass. When the frosting becomes solid, take the Easter candy of your choice and put it on top of the cupcake. These cupcakes will be really popular among your children as they are cute, colorful and delicious.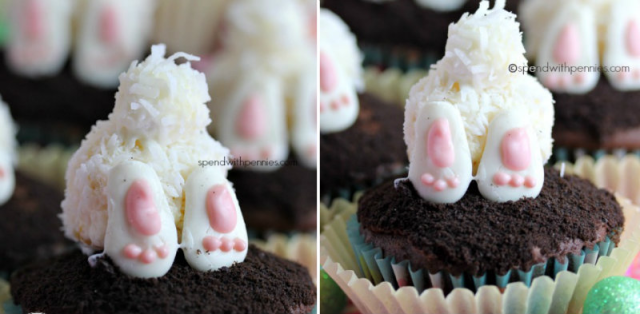 image source: Spend With Pennies