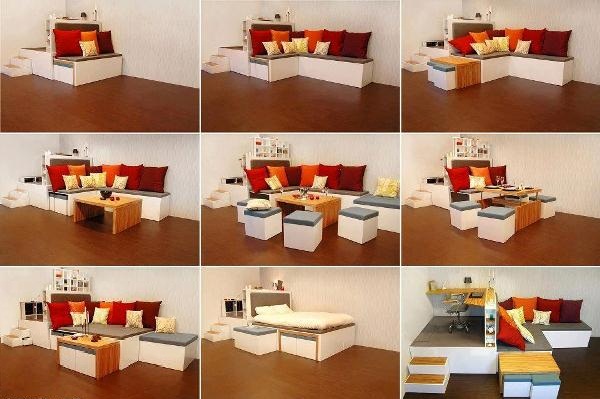 Matrjosjka means grandma in Russian and used in common terminology to identify the wooden dolls that are set inside one another. Matroshka Furniture AB is a Swedish company. They have a goal to be the leading brand in multifunctional furniture. Their furniture is built to be used, which makes quality, comfort and function three key elements.
Matroshka is the concept of "four rooms in one", where the living room, bedroom, study and dining room are all neatly compacted into 15 square metres. Limited series of the Matroshka are made, using a variety of woods and colours to create different looks. The basic design employs quality materials such as birch plywood, oak veneer and Swedish woollen fabrics.

The inspiration from Russian wooden dolls that hide inside each other.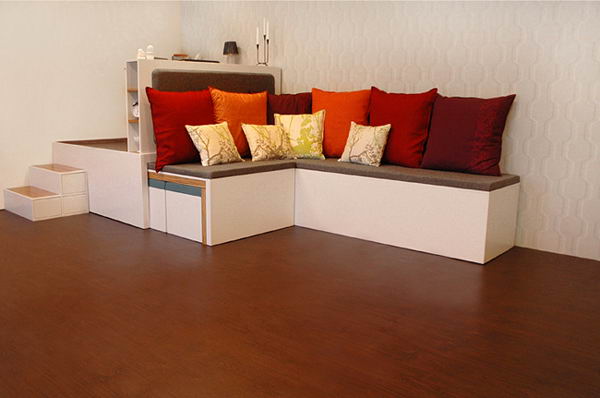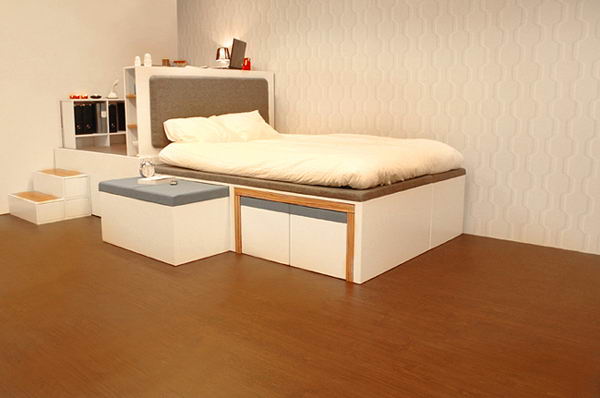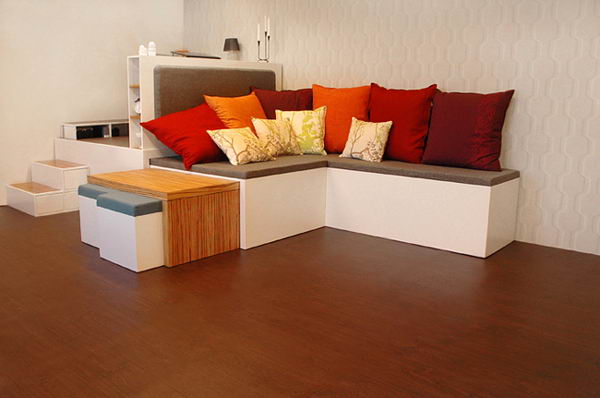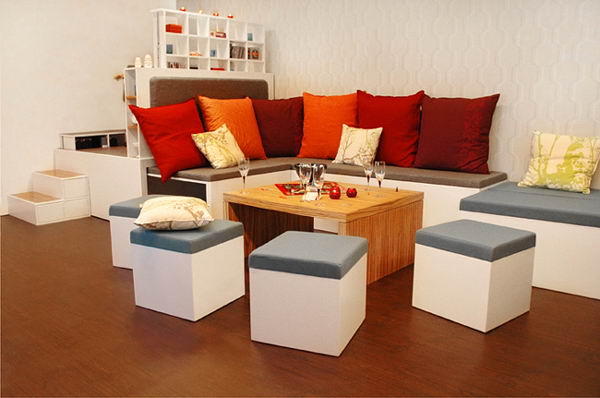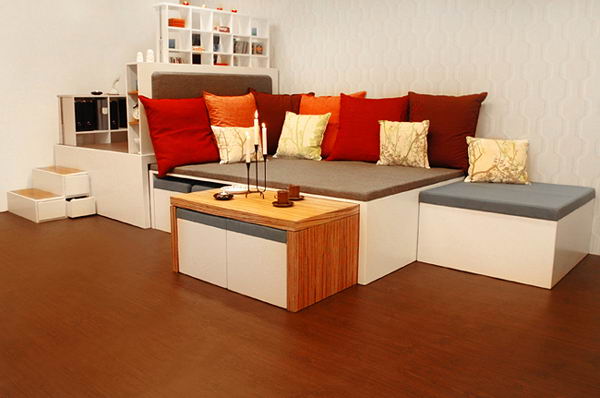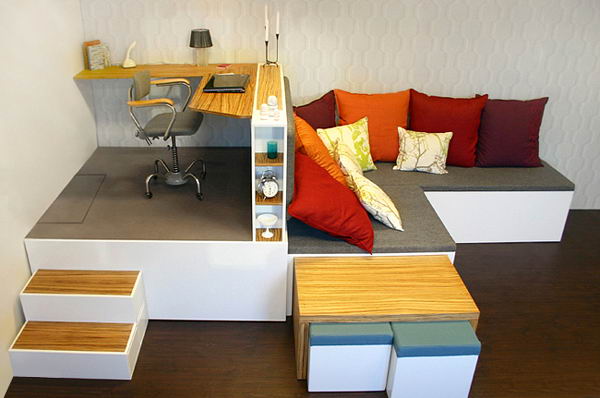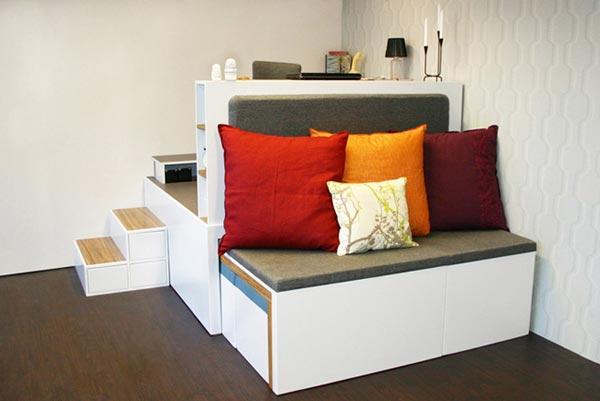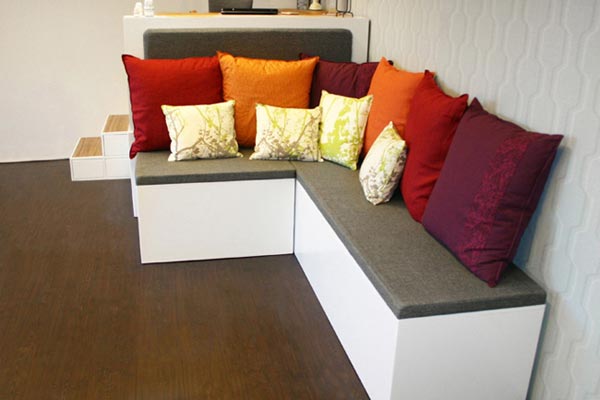 y