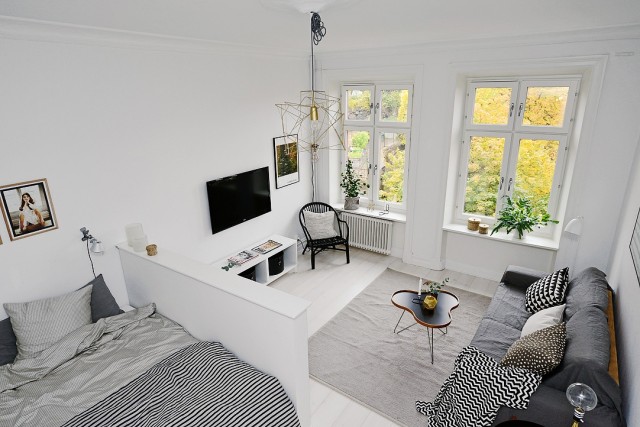 Scandinavians are famous for their love of modern and minimalist style. Their fondness for white interiors and coziness – mysig, in swedish – is determined mostly by a need of light during those dark long winters. This one-room apartment of 441-square-foot with large windows beautifully combines utility with aesthetics and comfort.
The first thing you will notice is the bright hallway with wood floors and white walls which will give you the sensation of lightness and ease as you cross it. Although not a really large space, on the right you will find the kitchen, including all the appliances needed in order to satisfy your expectations, even if you are the most dedicated chef. If you want a breath of fresh air after a long day of cooking your favorite dishes you can always take a break and go out on the balcony that is connected to the kitchen. There the view will probably be your best reward! It's not very common to have the possibility to sit outside in big cities such as Gothenburg, Sweden, where the apartment is located.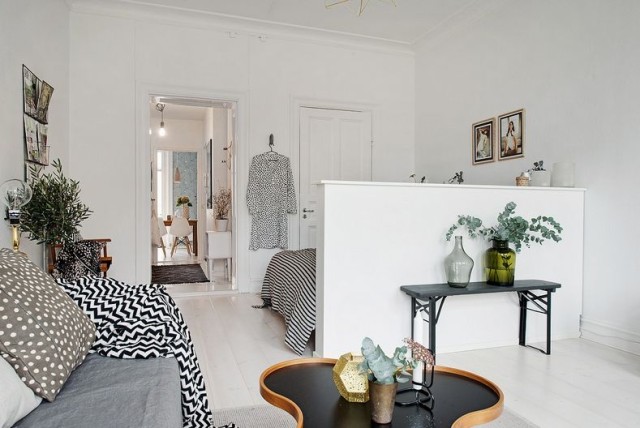 You can easily accommodate four people around the dining table and enjoy bonding moments with your family and friends under the downlights.
The subtle details and the 10-foot ceiling transform the living room into an elegant space for creativity, where you can get inspired by the beautiful bohemian scenery outside. Just get as close as you can to the windows and let your creativity flow!
When in need of sleep or relaxation privacy is provided by an unconventional bedroom niche which separates it from the living room and allows you to be sheltered from natural light if your eyes feel tired.
What do you find interesting about this design? Share your opinion in comments bellow this article.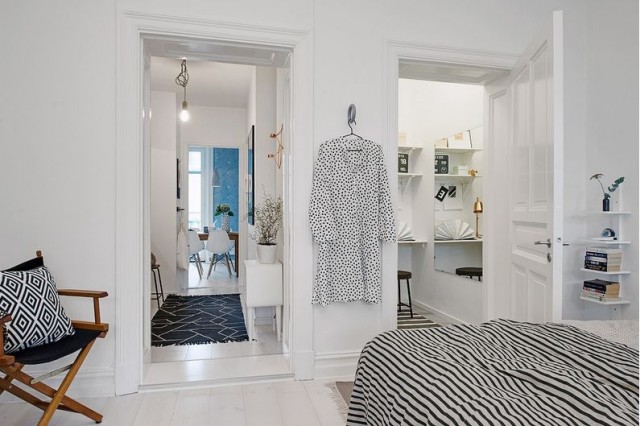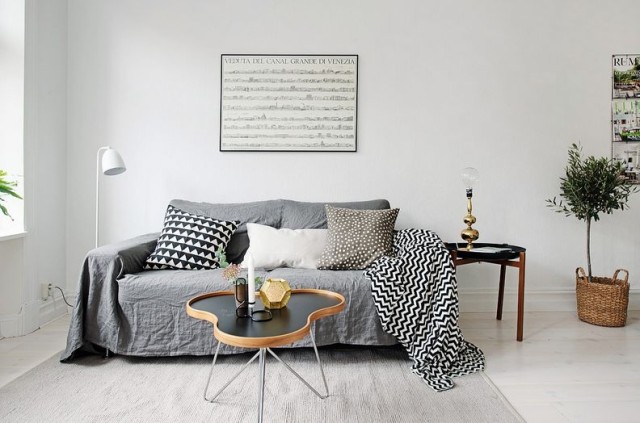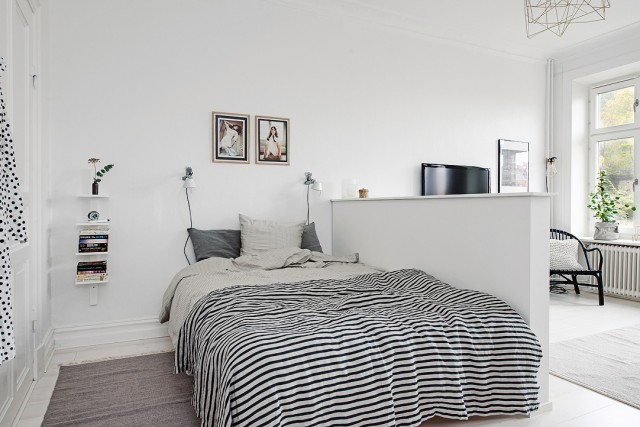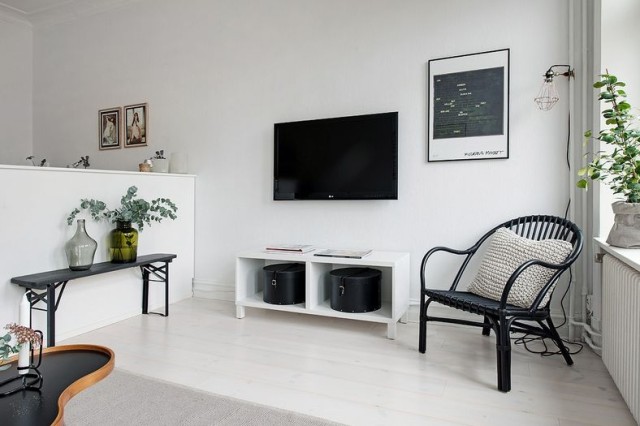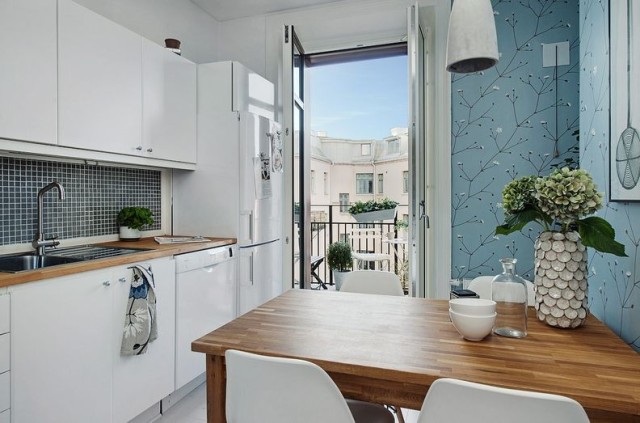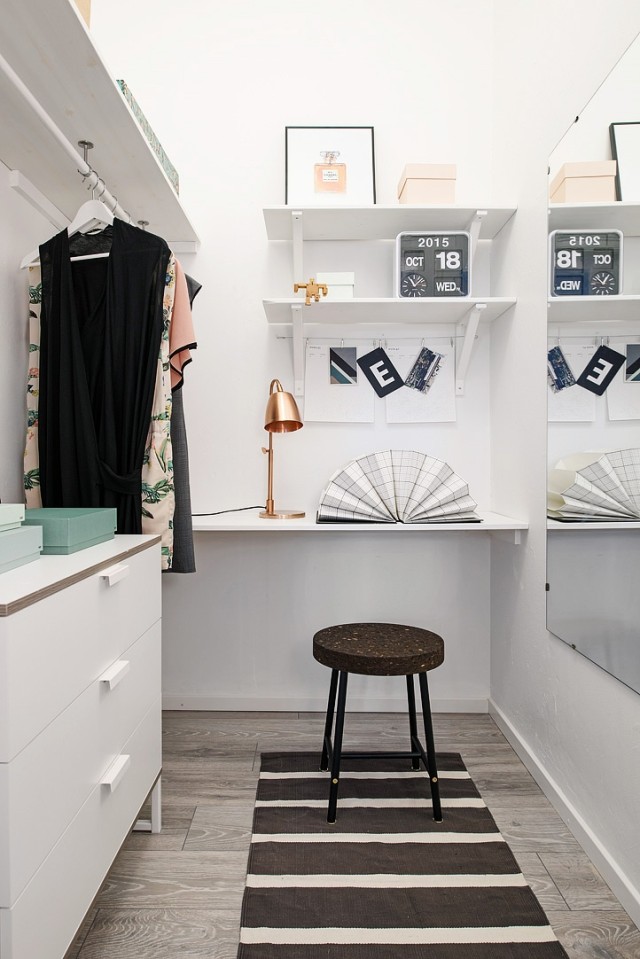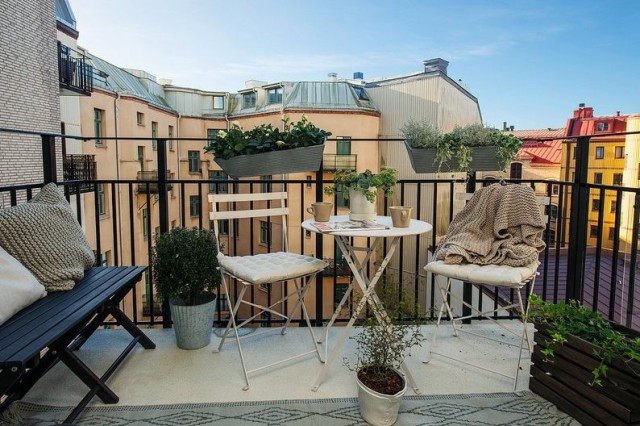 designed by Alvhem