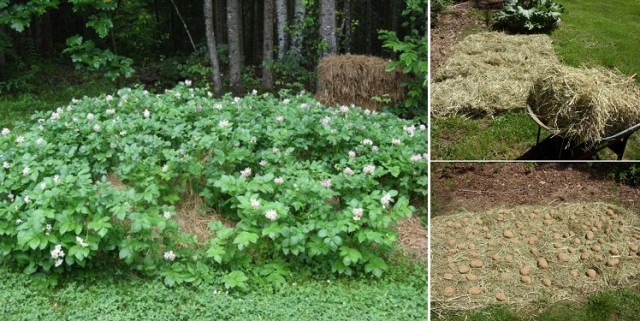 You could be eating tasty home-grown potatoes in 6 easy steps. Want to know the secret? Use hay! This may sound weird at first, but as you will see in the next tutorial detailed by Garden Maine , this method can actually give you cleaner potatoes with maybe less effort than the traditional way. It is quite impressive to find out that the proposed technique involves only a pair of gloves, a bale of hay and your potatoes. Forget about digging holes and ditches and those dirty hands afterward. The DIY solution we suggest is completely dirt-free. So, put away the hoe and leave the tiller in the shed. Just grab your gloves, a bale of hay and you're ready to grow!
Step 1:  Laying down the hay
You'll need about 1/2 a bale of hay to make the base of an approx. 4'x6′ bed.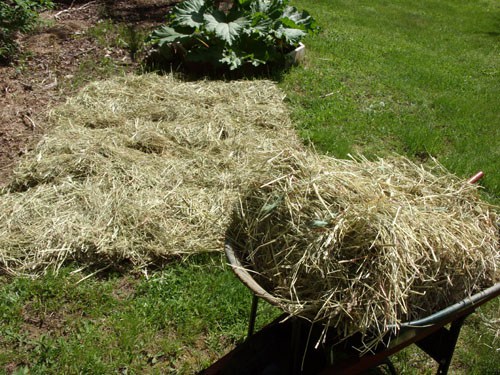 Step 2 – Prepping the potatoes
Get your seed potatoes and fertilizer ready. Because the spacing isn't very important in a hay potato bed, you can easily fit 50lbs of seed in a 4'x6′ bed.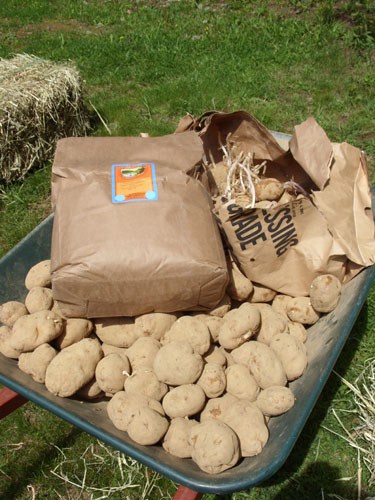 Step 3 – Laying out the potatoes
Lay the seed potatoes in their bed and top each one with a generous handful of organic potato fertilizer.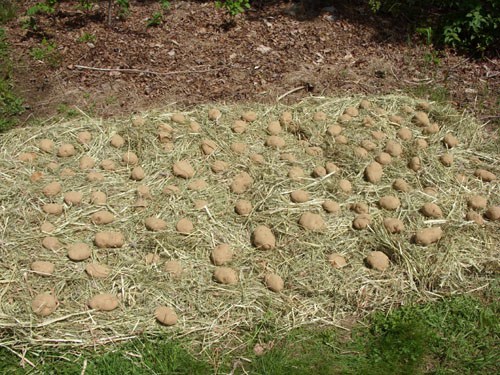 Step 4 – Covering the bed
Cover the seed potatoes with the remainder of the hay. You want them to be fully covered so the potatoes aren't exposed to any sunlight. Let Mother Nature take over from here unless it's terribly dry, then a good dousing of water from the rain barrels once a week can help things along.