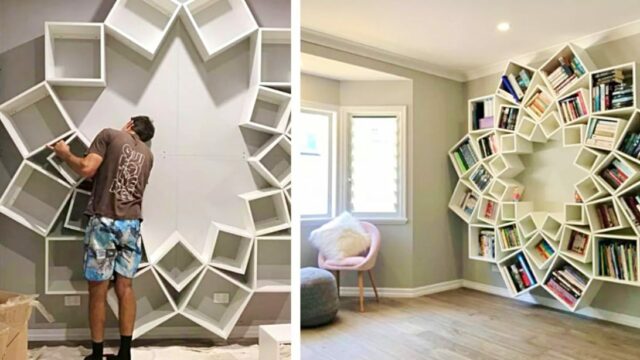 There are people with an eye for DIY and then those who take the entire thing to the next level.
These are trying times and finding ways to keep your child occupied can be very hard. One great way to help your child go through isolation more easily is to encourage him or her to read as many books as one can. Books not only help us keep focused on something else than the events happening in the outside world but also develop our intelligence and imagination. So once you ordered a big stash of books online, you'll also have to store them somewhere, right?
This clever idea of a flower-shaped bookcase will come in very handy. Jess and Sinclair Breen from Australia have built this amazing bookcase for their children and made everything from scratch without any help.
The easy part here is that they are the owners of a home renovation company, so materials and DIY skills were not a problem for them but with a bit of patience and exercise, anyone can do it.
Their incredible structure took them weeks of preparation, 16 hours to put together and set them back about AUD $900.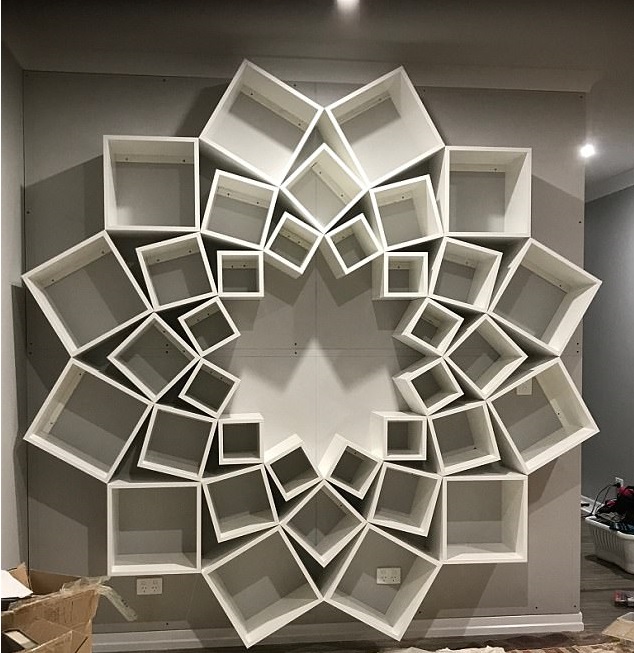 The bookcase is made out of 36 wood panel boxes, which have been arranged in the shape of a flower. As their wall was not stable enough to support this large shelf, they installed it on a large fiberboard. If you feel a bit overwhelmed by the result, you can start with a smaller shelf to gain enough experience for a bigger project in the future.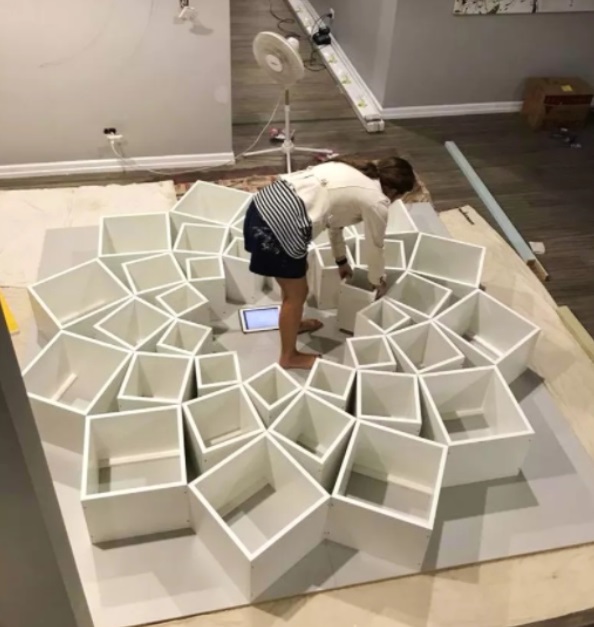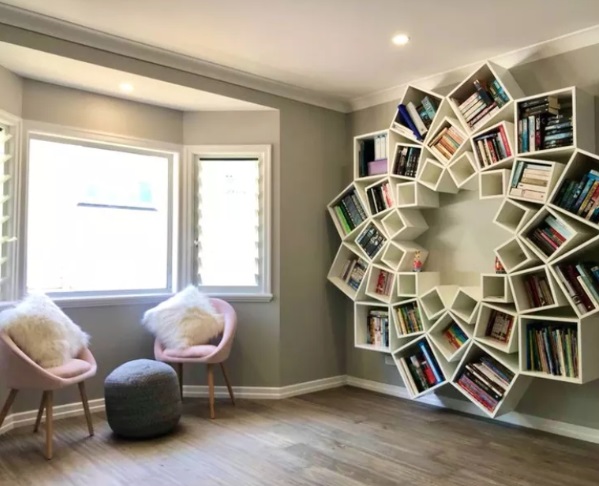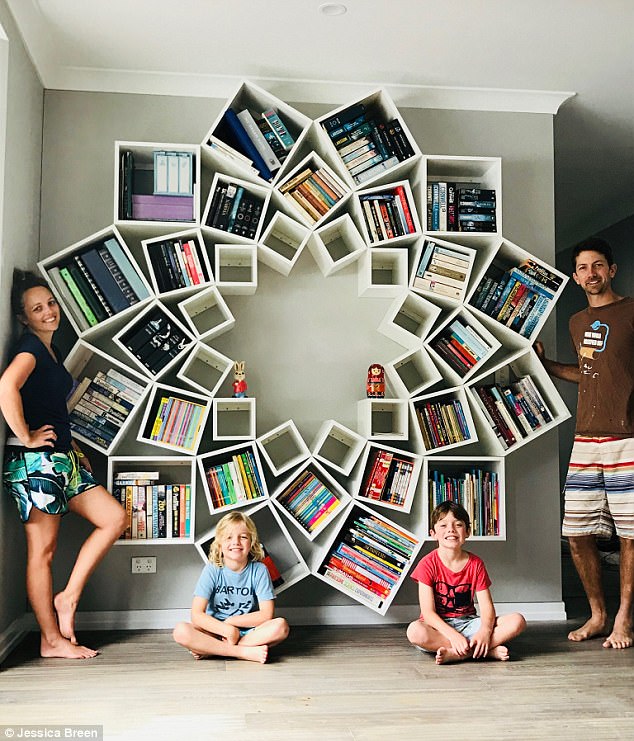 Jessica Breen and her husband, Sinclair (pictured with their children), from Brisbane, designed the bookshelf of their dreams after spying an image on the Internet