Fabio Gomes Trinidade is a Brazilian street artist, who blends natural elements with street art and creates a new niche of murals. He uses nature to complete his works and add a new touch to them, by incorporating trees from the street into his artwork.
Trinidade paints portraits and uses trees to create a part of the head, namely the hair of his characters. This gives a surprising twist to his works, as depending on the trees and their flowers, Trinidade's characters can have hair colored in every shade. By using the environment to create a new form of street art and urban regeneration, he manages to draw everyone's attention to the importance of green spaces in cities.
His latest pieces are inspired by Egypt Sarai, a child model and the young lady can be seen showcasing a wonderful pink coif. By using vibrant colors, Trinidade manages to capture the youthfulness and softness of Sarai and paint murals with a very humane touch.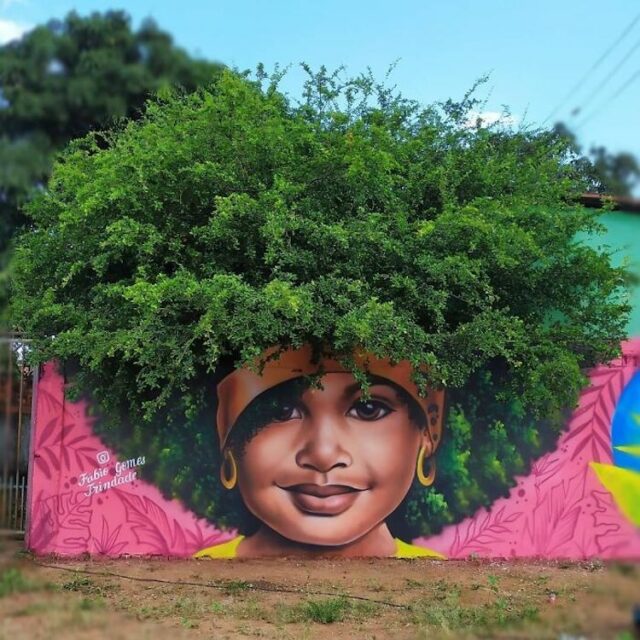 Fábio Gomes Trindade: Instagram