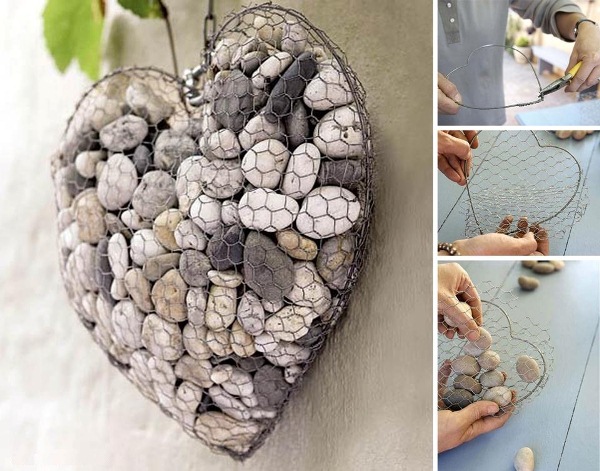 Looks good, is an original idea, and certainly none of your friends don't have it. Then you can not upset if someone says that you have a heart of stone … you can and show him… This stone heart is easy to make, and the cost is up 20$. Heavy-gauge wire, garden wire, some colourful pebbles and a chain you can find everywhere. Take a look and get to work…
Step 1: Make the Outline ….Outline a heart shape in heavy-gauge wire. Using a pair of pliers, tie the points together with garden wire.
Step 2: Create the Shape …. Place the heart shape over a double layer of chicken wire, and cut out a slightly larger heart with wire cutters. Tie the chicken wire to the wire frame with garden wire, leaving an opening through which to fill it.
Step 3: Finishing Touches …. Fill the heart with pretty pebbles. Close the opening; attach a sturdy chain and hang.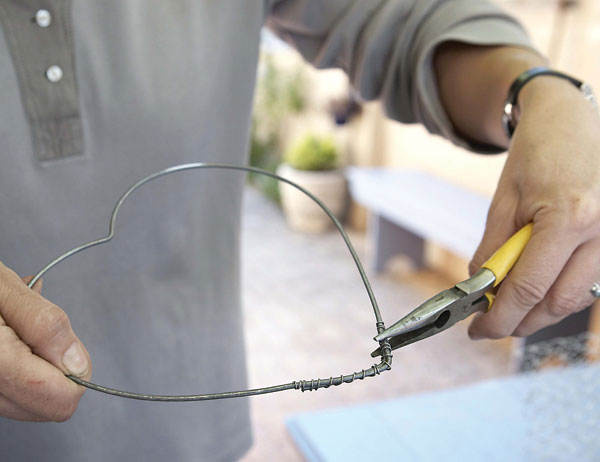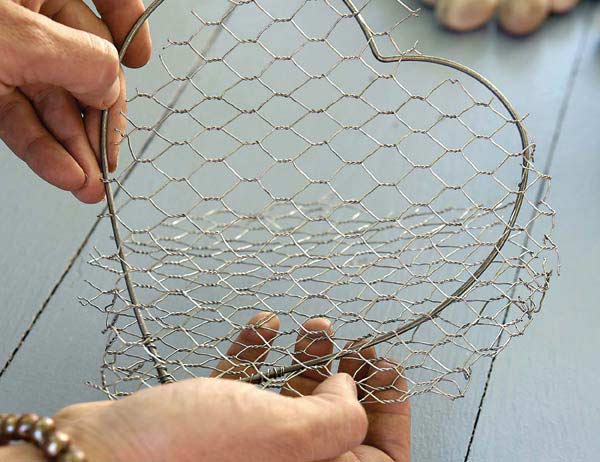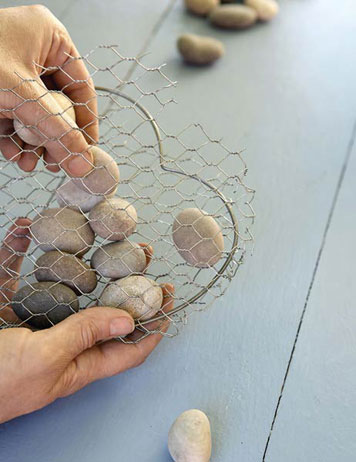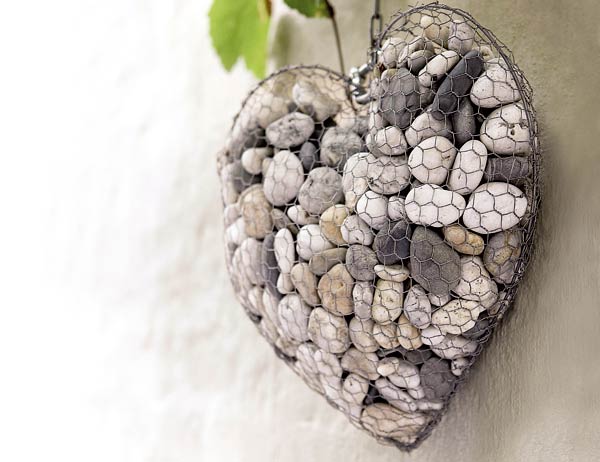 Unique Stone Heart