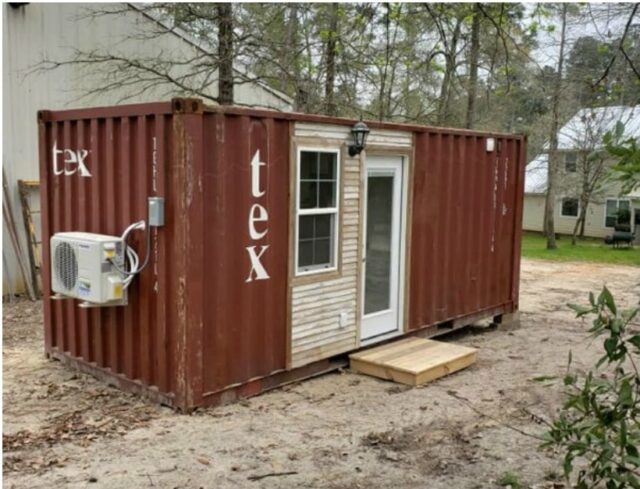 Container homes are a great choice for someone who wants to keep his investments low, and still own a customizable home. These types of homes have a more modern feel since they are a contemporary take on tiny houses, but you can always give them a rustic vibe if that is what you like.
This next container home is a great example of how you can create a cozy atmosphere with more vintage or classical design elements. The outside of the home is not very exciting at first look, but the wooden elements in its interior and the use of warm colors make everything more welcoming.
The walls and the ceiling definitely contribute to the rustic look and the use of vintage cabinets in the kitchen is a beautiful touch. Even though the house does not feature a loft space to be used as a bedroom, the living room can be easily transformed into a sleeping area as well with the right furniture.
The container house also includes a tiny bathroom with a shower, so it can be perfect for someone living alone or a young couple.