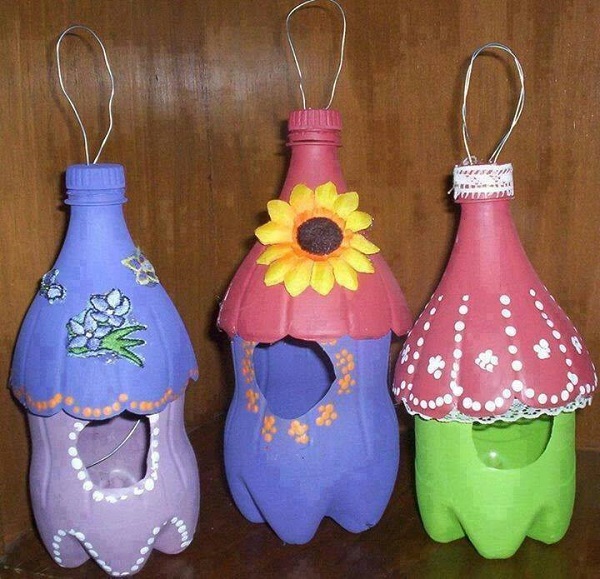 If you care about nature, you can not be impressed by the multitude of animals and birds Mother Nature has covered the Earth with. If you are careful about not polluting the environment, you will be considerate about the faith of all the creatures that inhabit it. We propose you an interesting and creative project: make cute little bird houses out of PET bottles. You won't have a great impact on the interior design of your residence, but you will make sure birds have one in the first place. For this project to be complete, grab the following list of materials:
• some plastic bottles;
• a pair of sharp scissors;
• paint and brush;
• a string of wire;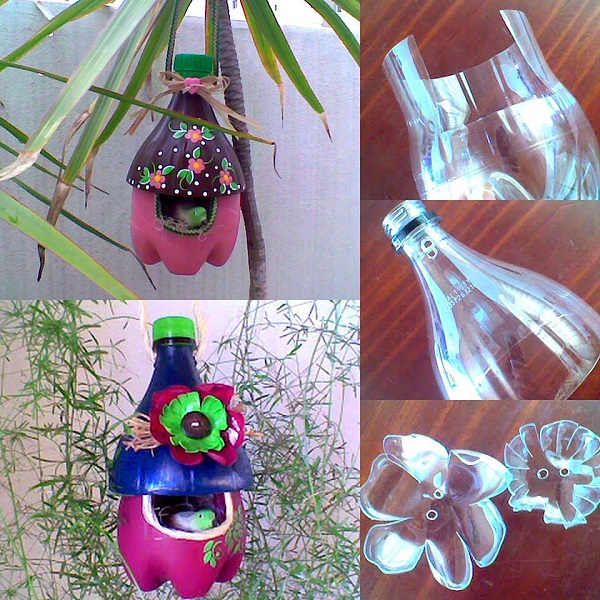 Start by cutting the PET in halves. The top part will go over the bottom one so feel free to shape the lower side of the top in a more house-like manner; you will want this to be the `roof`. The next step will be to paint the house in a colorful way. Do both pieces and on the inside as well as the outside part. Leave them to dry before actual assembly. Don't forget to punch a couple of holes in the lid. You will need this in order to put the string of wire through and close the loop so the birds can sit comfortably inside the PET home. Be encouraged to decorate in a lively manner. You now have completed your environment-friendly DIY project. Feel proud!