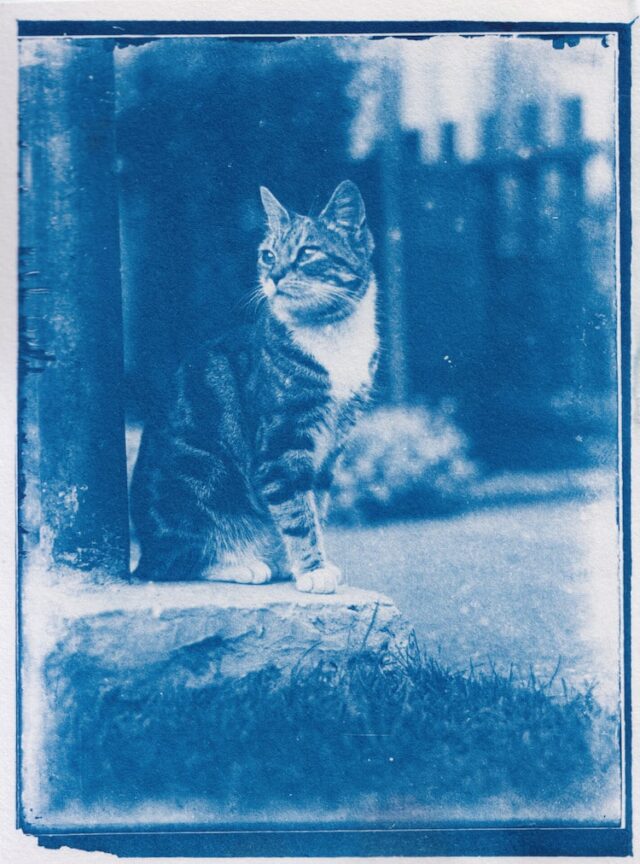 The ancient art of cat pictures has been recently uncovered by pictures developed from a 120-year-old film found in a time capsule. These capsules are a form of capturing a moment in time for posterity and connecting past generations with future ones.
French photographer and YouTube celebrity, Mathieu Stern, has found a time capsule in the basement of his ancient home. The antique box, which hid a secret dating to the year 1900 included coins, a paper doll, and two glass plate negatives.
These last items fascinated Stern who is a photographer, so he decided to unravel the mystery and develop them with the help of the cyanotype method. The prints had to be handled with a lot of care and after going through the chemical process, they revealed pictures of an adorable feline.
To learn more about the cyanotype method and how Stern developed the ancient pictures, watch the video he made about the process.