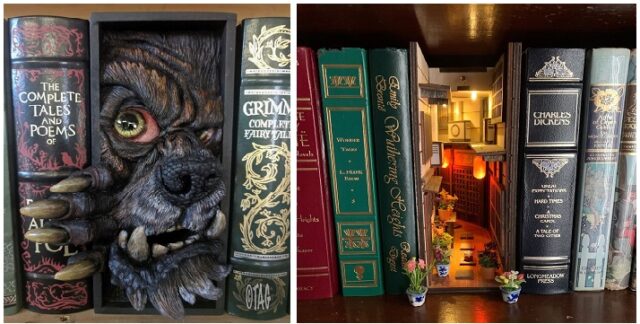 Booklovers are going the get very excited when they'll see these amazing bookshelves that come to life. As each book tells a story, these bookshelves recreate small fantasy worlds from the reader's favorite books.
They are hand-made creations, called book nooks, made with great attention to details and inspired by books such as The Lord of the Rings or Harry Potter.
Besides being fun, book nooks also encourage reading as a recent study conducted by the Pew Research Center showed.
According to them, the majority of adults in the USA have abandoned reading as they find them dull and unappealing, but the creations of such small worlds on bookshelves made them more attractive.
By giving you a sneak peek of what's inside a book, book nooks are attracting more and more readers to return to their shelves and pick up reading as a hobby.
The concept originated from Japan and was invented by the artist named Monde. He first presented his creations in 2018 to the Design Festa and inspired other artists to get interested in this intricate craft and share their ideas with the world.
To learn more about the magical and miniature world of book nooks, check out the list of the 15 most amazing bookshelf inserts below. These can also be found in the links below..
#1 Book Nook Sewing Room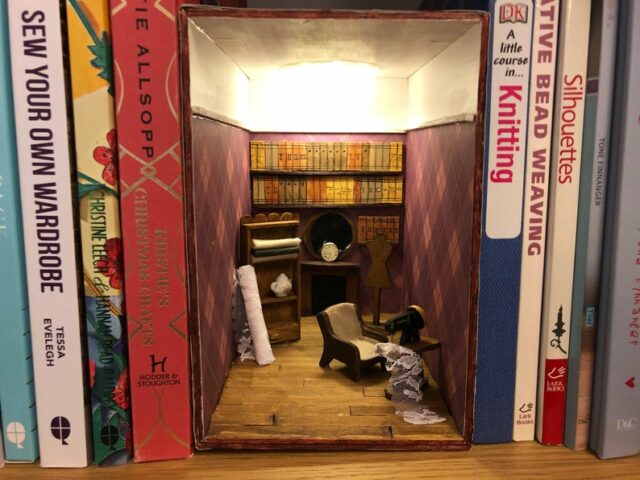 Find it HERE…
#2 Urban Alley Book Nook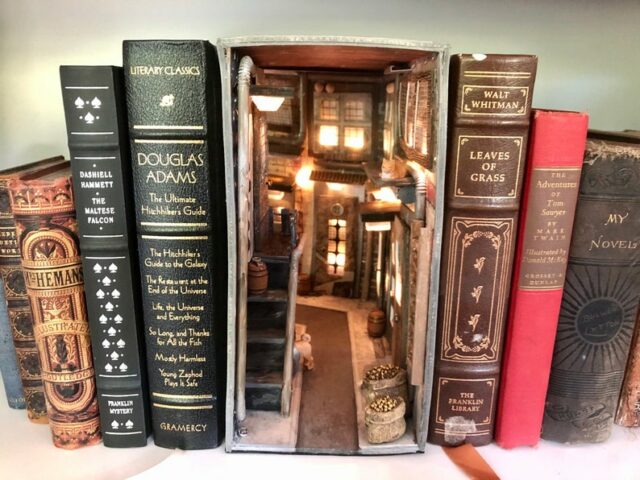 Find it HERE…
#3 This Book Nook My Mother Got On Ebay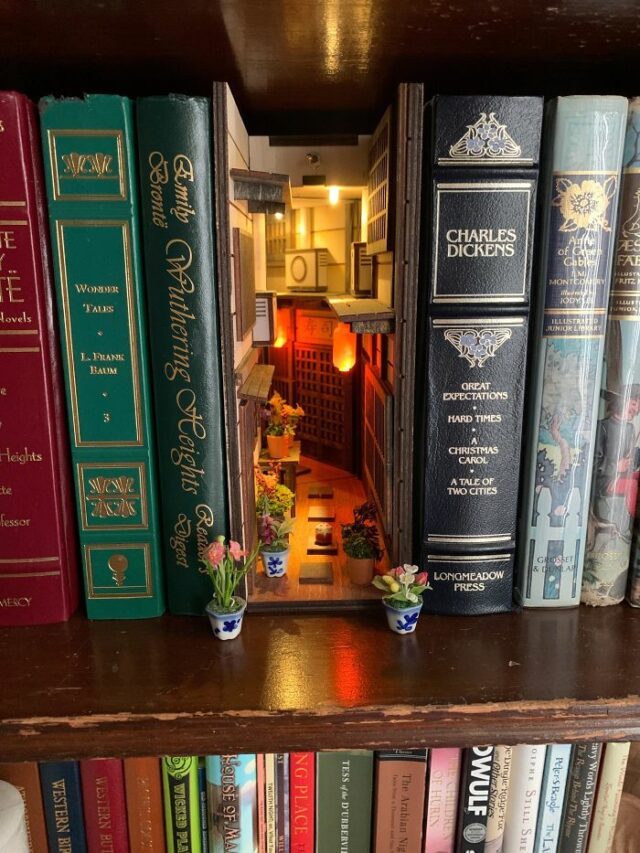 #4 Man reading in a library with lights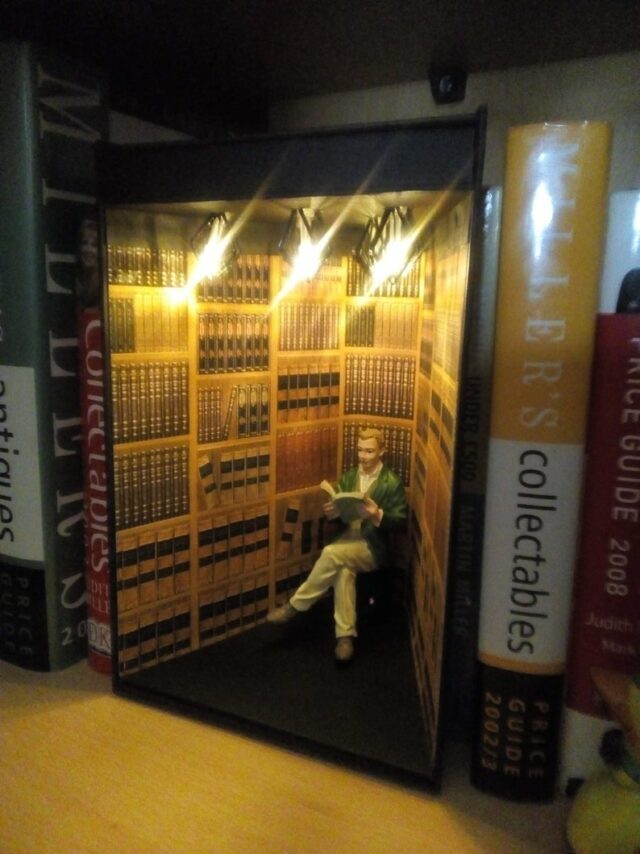 Find it HERE…
#5 A Magical Bookshop In Your Own Bookshelf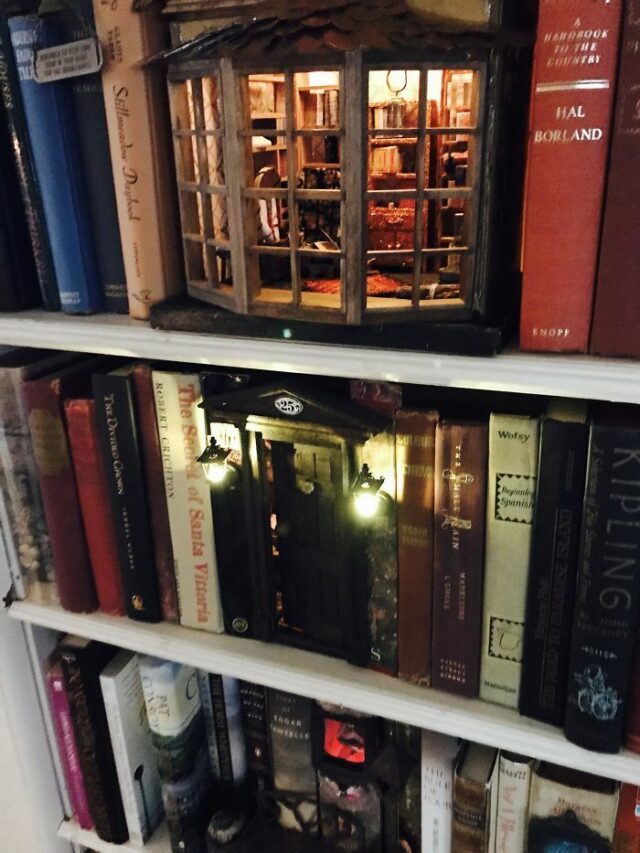 source: reddit
#6 Hobbit Hole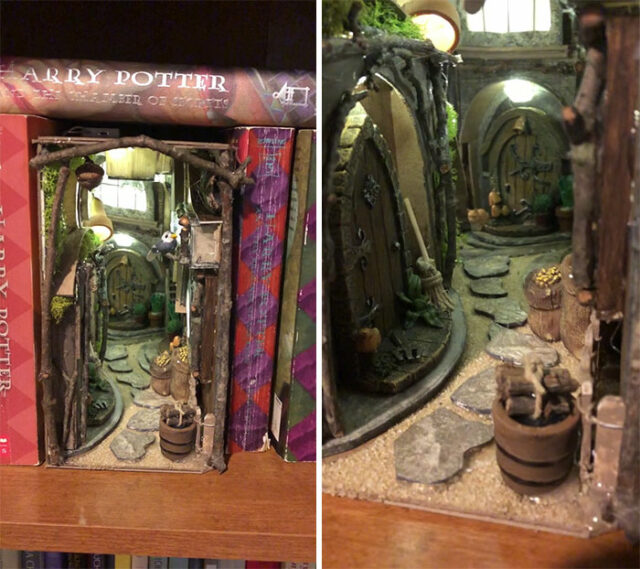 source: reddit
#7 Design, Print And Paint A Small Shelf To Decorate Shelves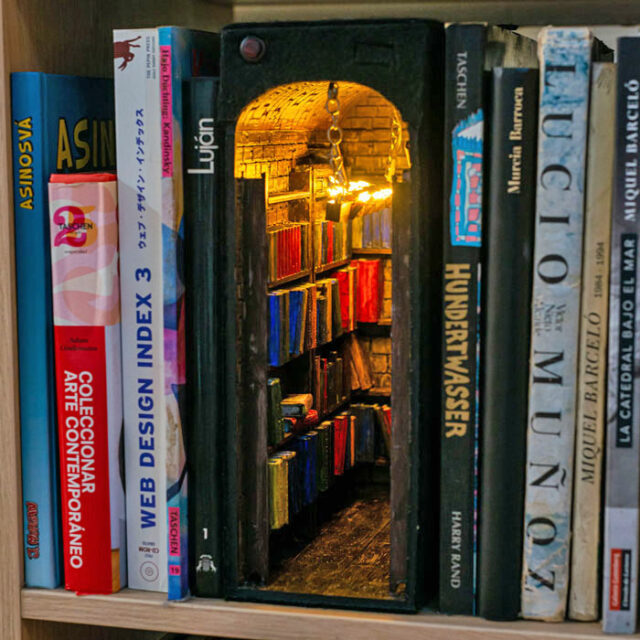 source: reddit
#8 Made My First Booknook! A Double Wide Endor Inspired Wilderness Pie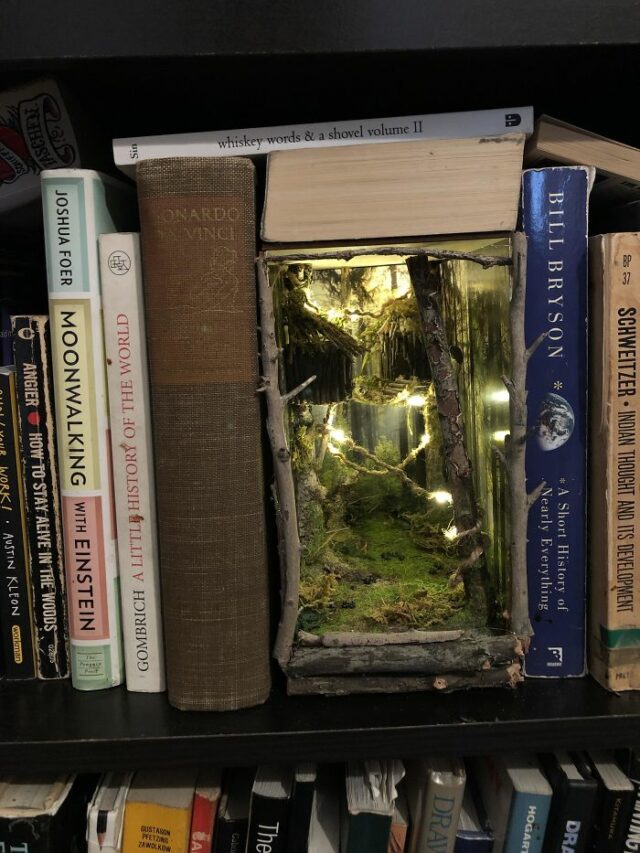 source: reddit
#9 Witch Is Watching You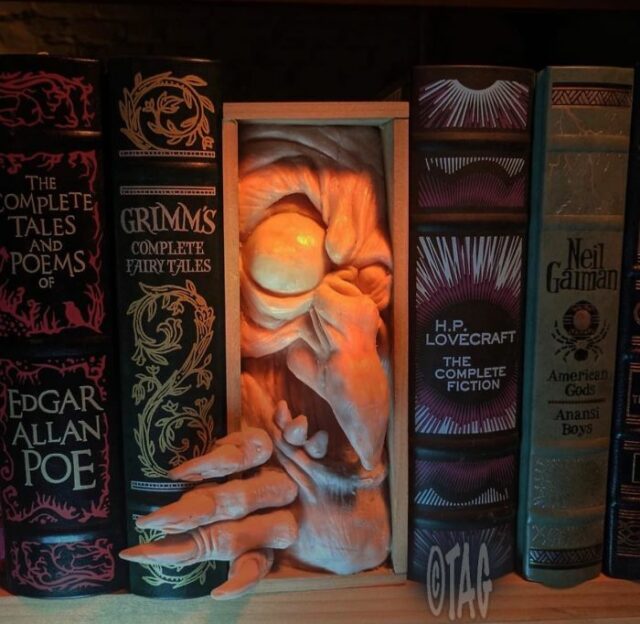 source: Instagram
#10 An American Werewolf In My Bookshelf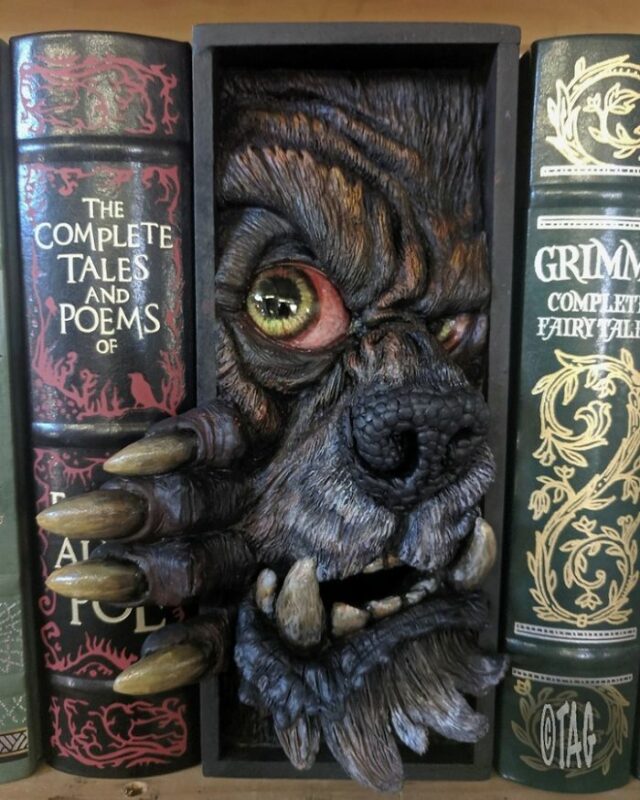 source: Instagram