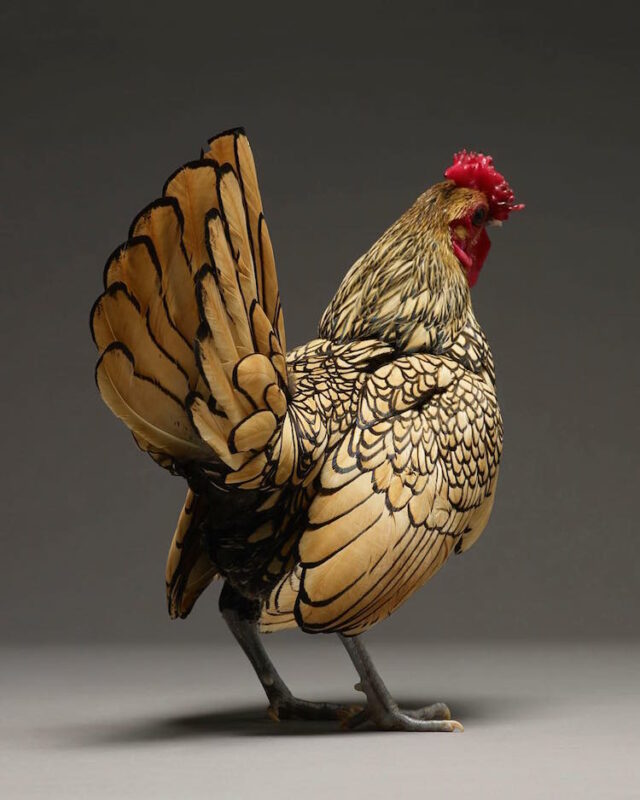 Chickens seldom receive the "most beautiful bird" reward, but that's just because they were never presented like this before. Italian photographers, Moreno Monti and Matteo Tranchellini are bringing out the beauty in chickens through their pictures.
They are trying to switch the perspective that chickens are common birds, and they started a project called Chic!ken consisting of glamorous portraits.
Their portfolio now includes more than 200 portraits of 100 types of chicken, each more majestic than the other. Tranchellini became interested in studying chickens in 2013 when he was in search of a pet for his studio in Milan. He met a farmer and soon met his favorite pet of all time, Jessicah, who is Concincina hen.
The two photographers agreed that chickens are underrated, and they need to be presented in the spotlight so people can notice their true beauty and appreciate these amazing birds.
You can order their work Chicken: The Book through Kickstarter and become a part of this one-of-a-kind photography project.