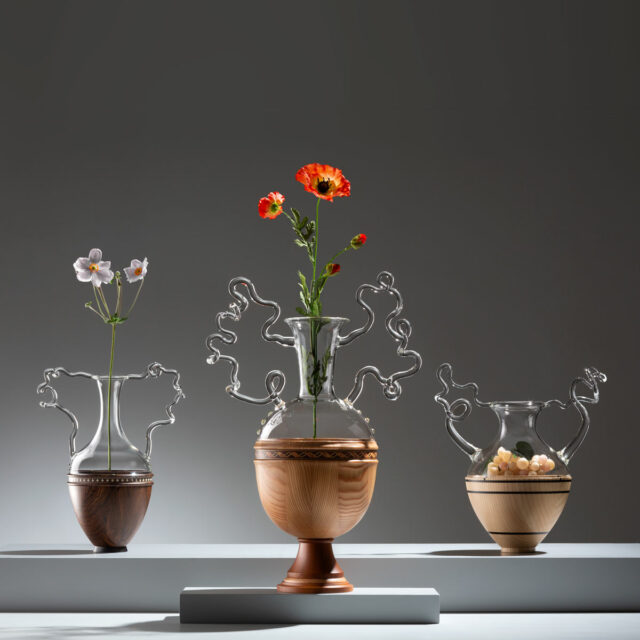 Glass blowing is a very delicate art, where a lot of the final product depends on timing and skills.
Simone Crestani is a crafter who finds inspiration in the imperfectness of nature and tries to transpose this into his works. The stunning blown glass sculptures he creates, all have small imperfections, but each of it elegant on its own.
Crestani's work features elements from the flora and fauna that surrounds us, and the viewers can almost feel life pulsating from these organic objects. To create his amazing work, the artist uses borosilicate glass and the small natural flaws are left there as a reminder of the everyday imperfections surrounding us. Crestani says that he has found the perfect blend of irregular forms and elegant feel in the presence of blown glass and this contrast makes his work intriguing. Even though each piece starts with him shaping the material, how this naturally flows and reaches its final form, is what gives each piece its personality.
To learn more about Crestani's beautiful work, visit his website and read the story behind his creations.
Glass bonsai
Solid bases, branches that grow and seek the light: the first projects were still only inside my head and already had the form of a bonsai.
"The bonsai is the symbol of my work; it is the art of giving form, with respect and full understanding of what I am taking care of." says Simone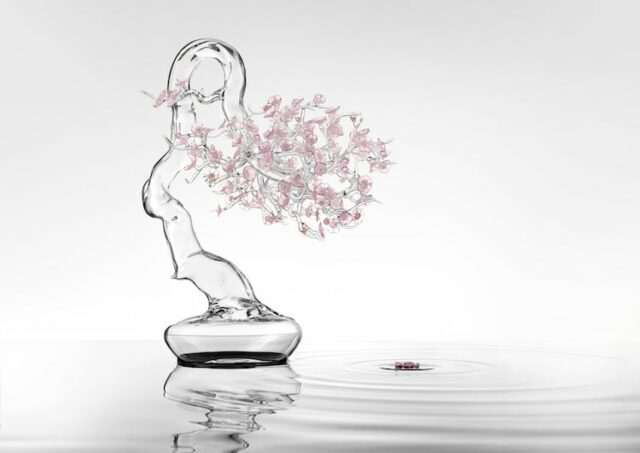 hommage à acteon
Actaeon sees his reflection in a pond and discovers that Artemis, the goddess of the hunt, has transformed him into a stag.
I am fascinated by moments in which nature and man connect, meet and merge.
The vision of the image of Actaeon reflected in the water lasts for an instant before he dies. It doesn't matter whether the horned being is still a man or already an animal – what matters is the beauty of the moment, an instant of untouchability. It is the memory of a perfect moment, which then passes, leaving us only with a trophy.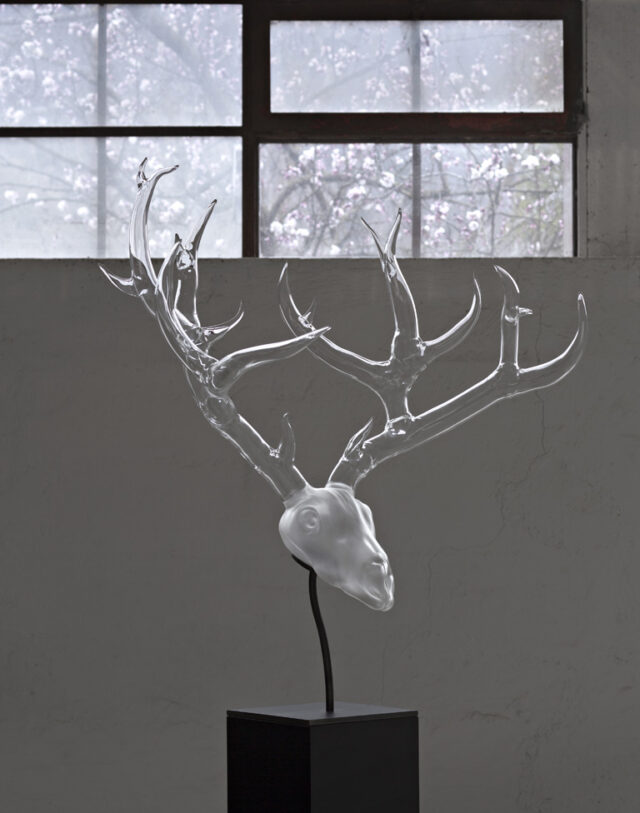 trophy bottles

"Alchemica" A collection composed of bottles, wine glasses, cocktail glasses and whiskey glasses, born from an ironic reinterpretation of chemical laboratory glassware. Vials, test tubes, funnels, and cylinders are transformed into domestic objects, from which a myriad of bubbles start, ready to follow one another to tickle the palate.