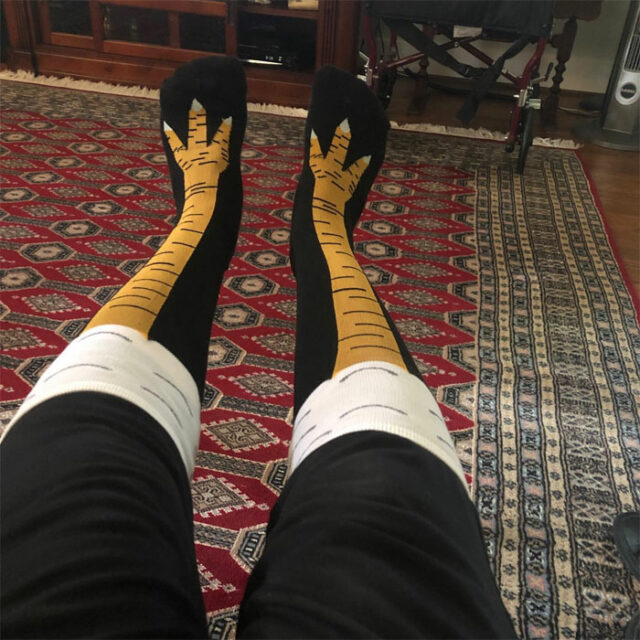 If chicken legs have always seemed a bit funny-looking to you, now you can turn your legs into something similar.
These socks will surely cheer you up on a bad day, as they are going to make your legs look like chicken legs.
Since Halloween is just around the corner, you need to prepare your costume as quickly as possible, so why not invest in these socks with a chicken leg-design?
You will be the center of any get-together and they are a great conversation starter if you want to debate the eternal philosophical question of "why did the chicken cross the road?". The socks are designed by TheFound and you can order them from the links below for a starting price of $6. You can even order a few extra pairs and dress up as chickens together with your friends, you'll surely have a lot of fun.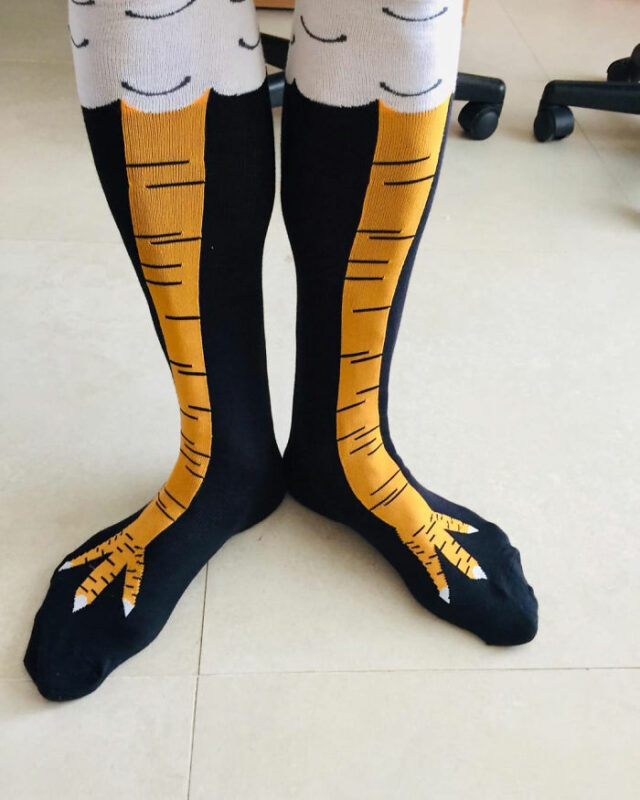 Find it HERE…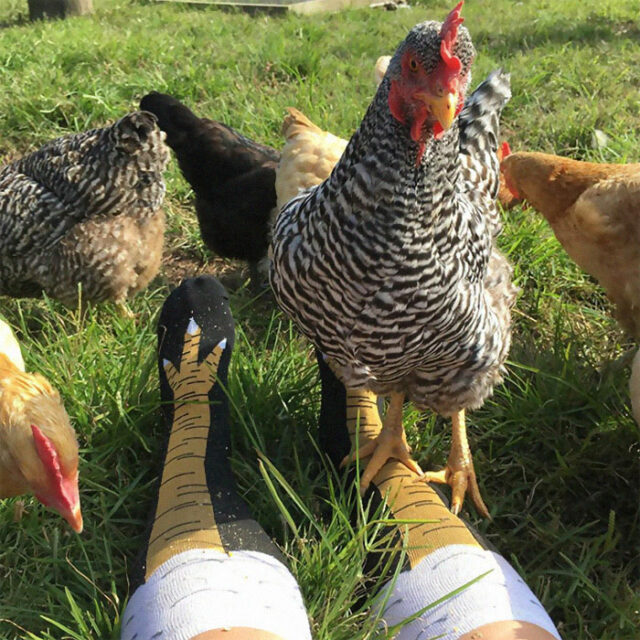 Find it HERE…