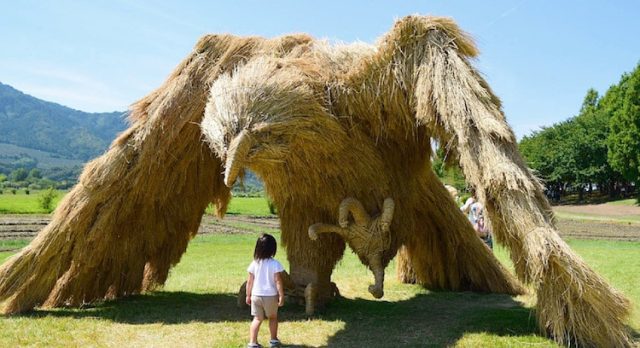 The Wara Art Festival takes places each year in Niigita, Japan and it is an homage to straw installations. The main attraction of this festival are the straw large straw scuptures hich are made out of "wara", the leftover rice-straw.
Last year, the festival held its 13th edition and showvased a whole new pallet of giant straw sculptures, from eagles to squids and draw visitors from all over the country. The event was initiated by the farmers of Nishikan Ward as they were trying to find a sustainable way to reuse the straws after a rice harvest.
The festival was born after the famers entered a collaboration with Musashino Art University and asked for the students to help with the design of these amazing installations.
The sculptures have been displayed in Uwasekigata Park until October 2021, but do not be sad if you missed the event as it will hopefully be back this year for its 14th anniversary.