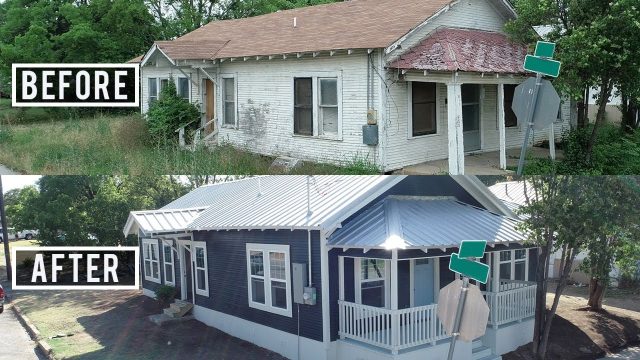 Keeping a home renovation on a budget is very hard, as a lot of unexpected costs might arise on the way. But since some people upcycle houses for a living, they can also share a lot of useful tips and tricks on how to keep your expenses low.
This video features Lincoln, who bought a house for only $5,000 in Brownwood, Texas decided to give it a new life and purpose. The house was initially planned to be demolished by the city, but Lincoln who is part of the Austin Flipsters, decided to save it. And the transformation is amazing, as you will see the home being transformed from a haunted house into a cozy and welcoming space.
This is a perfect example of how a pair of handy people with a keen eye for design can turn something desolate into a modern and highly valuable asset. So, if you're thinking of getting into the business of home upcycling, equip yourself with a lot of patience and make sure to document each step for posterity.
Before and after projects are always impactful and people love to know the entire story. Whtch the video below to find out how the 5K house turns out.