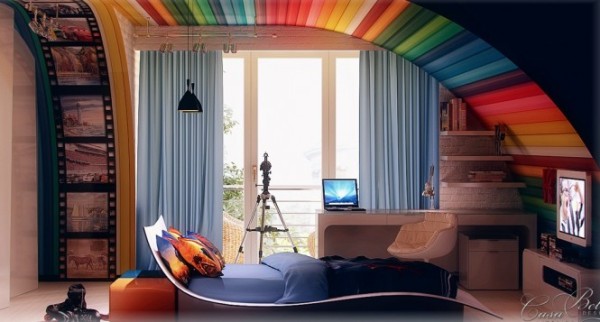 For a child, a bedroom is a place to do schoolwork, visit with friends, play games, listen to music, rough-house, read, build models, daydream, sprawl on the floor and keep innumerable possessions. So, this room is more than just a place to sleep. You'll need to plan carefully to create a room that serves all those functions, is comfortable and inviting.
But there is a problem with the color when creating rooms for youngsters because it can be tempting to throw on a crazy wallpaper or litter the area with oversized posters, or to introduce many pieces of furniture in an attempt to make the space a fun place to hang out.
Here is a bag of décor tricks for trendy bedrooms. The unisex rainbow inspired rooms are the perfect place to dream about "finding that pot of gold"! Using slighting more pastel shades, the room incorporates a menagerie of color.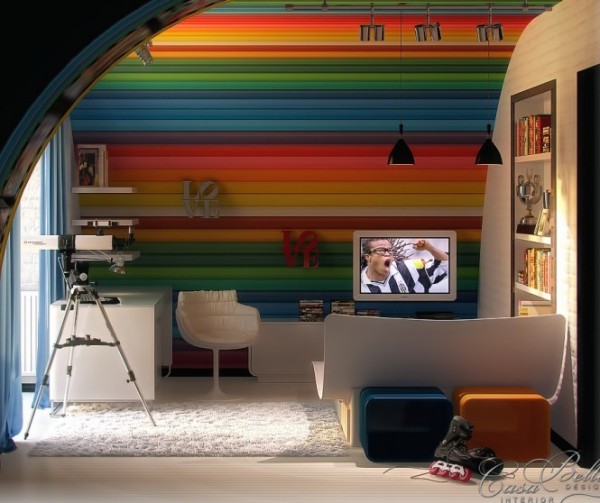 Above 2 via Casa Bella