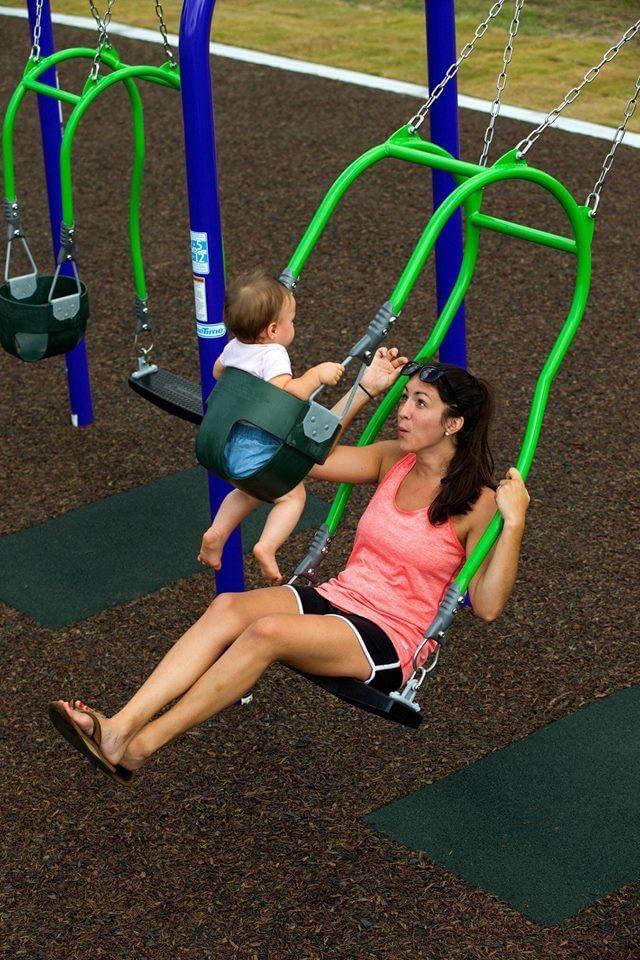 Whatever a child experiences or feels is written all over their faces. In the initial years, children convey all their emotions through a range of cute and funny expressions. Parents love to look at their expressive and precious faces while they enjoy their time in the playground. This is exactly what has been made possible by GameTime's Expression Swing.
See Eye to Eye
With this swing, a parent and an infant or young child can look into each other's eyes while at play. Young children, too, are great at reading expressions and can feel safe and loved when swinging with a parent.
Research shows that parents looking into their child's eyes with love and happiness can form an intense emotional bonding and develop confidence in children. Called "attunement" by scientists, this act of looking lovingly into your child's eyes, has the power to enhance the emotional and cognitive well-being not just of children, but also their parents.