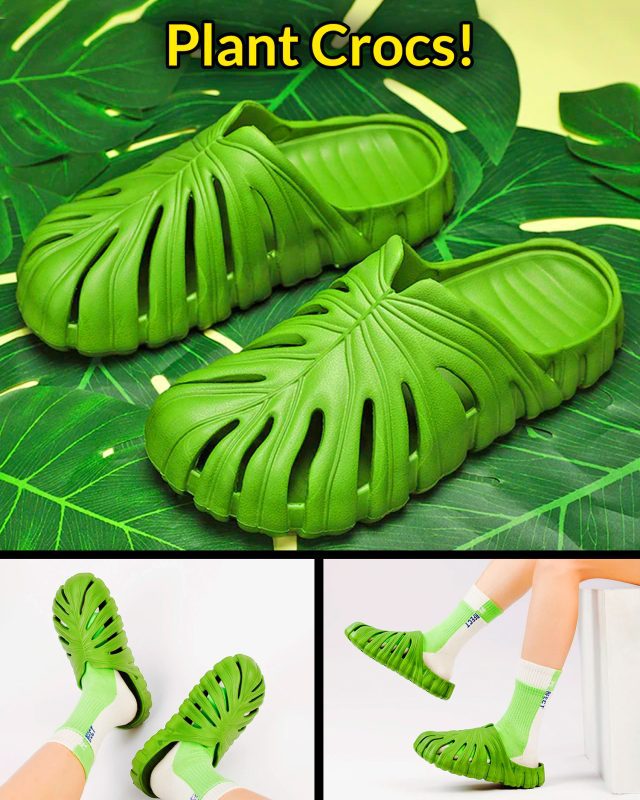 For plant enthusiasts and nature lovers, leaf-shaped Crocs-inspired slides offer a delightful and whimsical footwear option. These slides, designed in the shape of leaves, provide a unique and playful twist to the classic Crocs design. Made from EVA (ethylene-vinyl acetate), a lightweight and flexible material, these slides offer both comfort and style for everyday wear.
The leaf-shaped design of these slides is a perfect homage to the beauty of nature and adds a touch of botanical charm to any outfit. Whether you're strolling through the garden, attending a casual gathering, or simply looking to express your love for plants, these slides are an ideal choice.
With their lightweight and flexible construction, they provide ease of movement and all-day comfort, making them a practical and fashionable option for plant enthusiasts seeking footwear that embraces their passion for nature. These quirky slides are selling online for only $5, so make sure you order a pair for each of your fellow plant-lover friends.