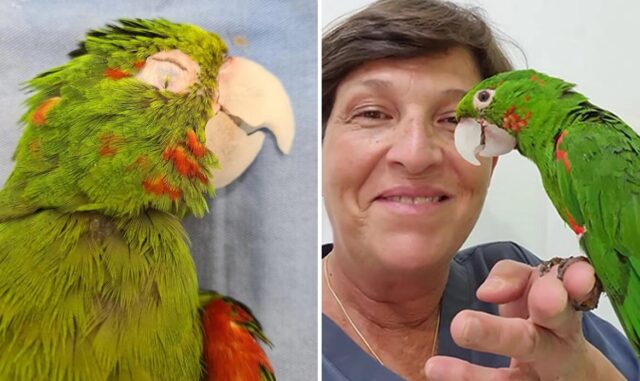 After getting his beak damaged, this cute little parrot was in trouble and needed a quick fix to ensure his survival. Without a fully functional beak, birds are lost as they can't properly feed or protect themselves.
The NGO called Renascer ACN is based in Brazil and they were the ones who found the parrot and give him a second chance by reconstructing its beak using prosthetics. Renascer ACN teamed up with Maria Ângela Panelli Marchió, a veterinarian who has plenty of experience in animal orthopedics and constructed a plastic resin beak for the tiny parrot.
The prosthetics were made from polymethylmethacrylate which is a highly durable material and fused to metal to create the natural shape of a beak.
Fortunately, the parrot had a full recovery, but since it lives with a small handicap, it can't be released into the wild. That's why Renascer ACN decided to keep the parrot safe and offer him a place to stay in their sanctuary.