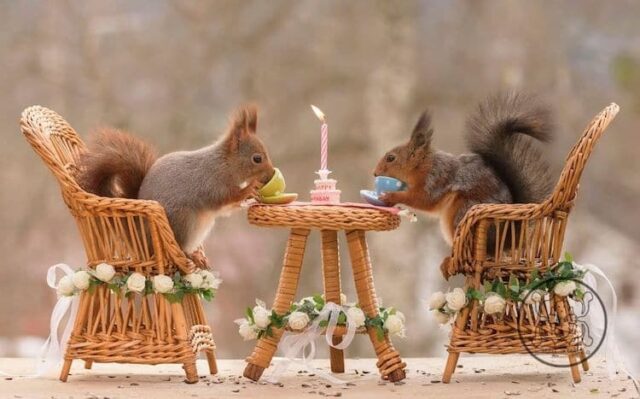 Squirrels are adorable, but getting close to them in the wild can be complicated as they get scared easily. But Dutch-Swedish photographer Geert Weggen managed to get close to them and take some amazing pictures, that show squirrels in several adorable situations. He has a rich history in wildlife photography, and his first picture was of a fox that showed up on his doorstep.
Of course, he had to figure out a way to lure the squirrels as close as he could without disturbing or harming them, and using nuts and food was the best way to do this.
Once he started taking pictures of these tiny animals, he started thinking about more and more intricate compositions and situations. That's when Weggen's pictures got exciting and started to tell a story, creating whimsical scenes in which the squirrels are having dinner, playing instruments, or going camping.
Weggens presents adorable scenes that give squirrels a human feel and bring out their personalities and curious character. Follow Weggen for more pictures and visit his online shop if you're looking for cute postcards or calendars.
Geert Weggen: Website  – via Bored Panda
More ideas: