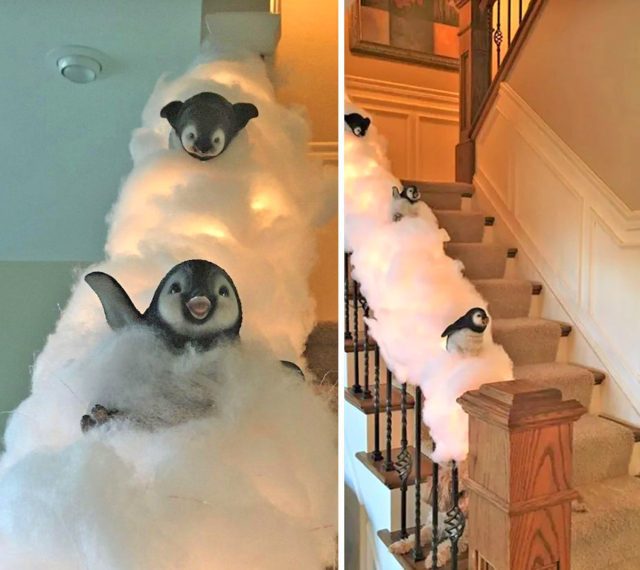 This might be one of the cutest Christmas décor ideas ever, and it will instantly transform your home into the ultimate winter wonderland. If you're tired of decorating your home every Christmas with the same Santa-themed décor, you should add a twist this year and transform your staircase into a slide for penguins.
The snowy slide will bring a Christmassy but also warm atmosphere to your space, as it can be softly lit by Christmas lights and the penguins will look adorable in the snow. The supplies you're going to need are quite accessible, simply use wadding, Christmas lights and penguin plushies, and some wire to fix the entire structure on the side of your staircase.
In less than 10 minutes, you can have your very own penguin adventure park with a snowy twist and surely all the guests visiting you this year will be amazed by your skills.
Find it HERE…