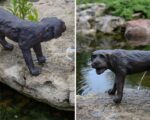 This Fountain made me laugh. Now you can enhance your pond or water feature with this very funny fountain. According to the manufacturer thsi is made from high-quality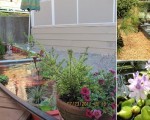 Have you wished for a while now to have a water feature in your yard but couldn't quite afford the fountain you've been dreaming of? The traditional pond isn't the realistic option you planned? The Canoe Pond can be the answer to the desire for water in your yard! With a ...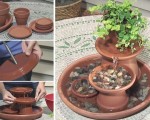 Did you know that Terra Cotta flower pots can be used as a crafts supply? With only a few unused flower pots, you can create a nice and relaxing fountain for you home. This Zen fountain can help you reduce stress and bring positive energies in your home, that will help you create ...