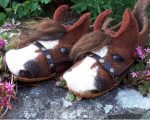 Slippers are beautifully crafted, with great personality and character. Super warm and comfy, and unique. Exceeded our expectations. Felted shoes specially for you! Absolutely ECO, natural, hand felted slippers from wool.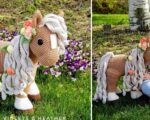 I love this pattern. Easy to follow and you'll able to produce a beautiful horse. This pattern is available in the link below…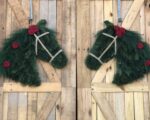 Absolutely wonderful. The details are perfect. Christmas Horse and Cow Wreaths. Decorate your home with a beautiful and unique wreath! Pick your preferred shape! They are designed for outdoor or indoor use. They are perfectly sized to hang on a door. They are made from artificial ...