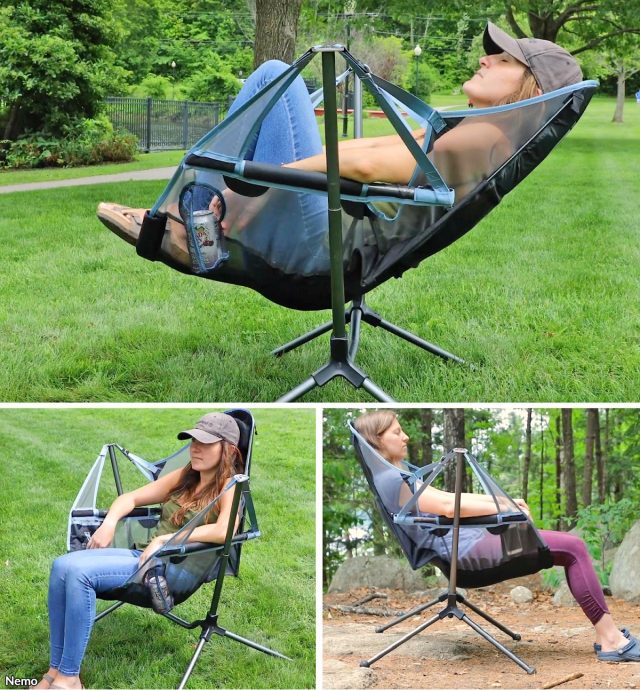 Portable folding chair brings you convenience while you are outdoor. Stay away from the wet or dusty ground and keep your trousers dry and clean. Take our camping chair by your side and you will receive a relaxed outdoor experience.
The next generation in camp comfort, Stargaze Recliner Luxury has been re-engineered for even more comfort and stability, with a lower center of gravity and extended fit range. This first ever swinging and reclining camp chair takes relaxation to a new level. The swinging offers an exciting new sitting experience, with a relaxing motion that is designed for comfort. And when you're ready to recline, simply lean back to activate the auto-reclining mechanism and enjoy a great view of the stars. These are available in the link below…
There are three different versions of the reclining Stargaze chair. There's a low chair version which has a low back that doesn't offer head support and sits lower to the ground, a regular version that sits higher up, and a luxury version that has a full headrest.