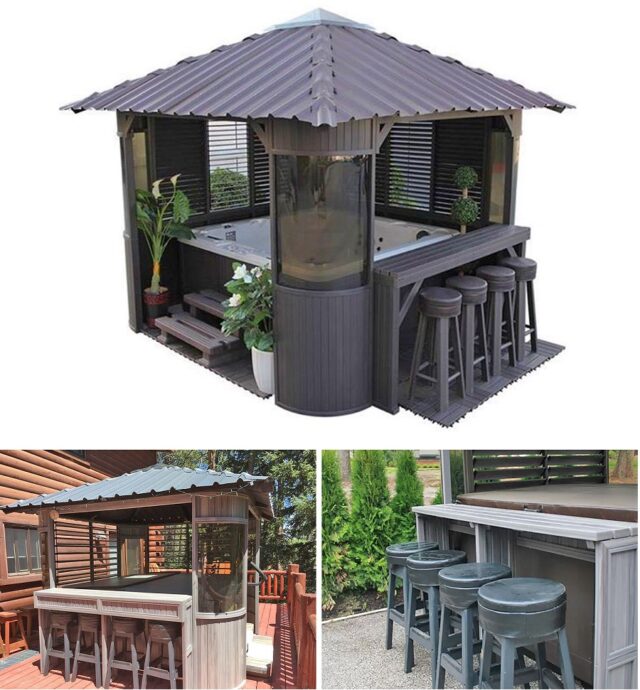 A good hot tub is not easy to find, especially one that can also serve as a bar. This hot tub gazebo is taking the game to the next level with its innovative design and features, as the Zento Hot Tub Patio Gazebo will turn your hot tub into a bar that can accommodate 4 people. How amazing is this?
Thanks to the gazebo the tub is covered so you can enjoy a cozy time even when it's raining or snowing, and it also has two side windows for extra privacy. The other 2 sides have a stair entrance and the other side of the bar, so you can simply swim there and enjoy a cocktail while the others are sitting outside. What makes this hot tub even better, is the top center skylight that lets in plenty of sunlight in the daytime or offers you a stunning view over the night sky.
The Hot Tub Patio Gazebo's roof is made from Polyethylene, has a plastic frame and synthetic wood which makes it extremely resistant. The hot tub can be ordered online and easy assembled at home.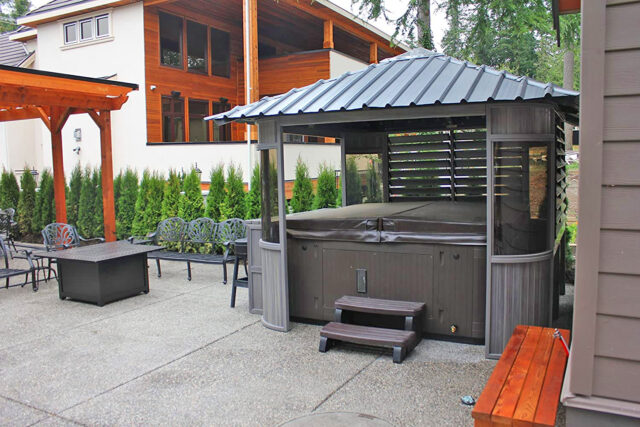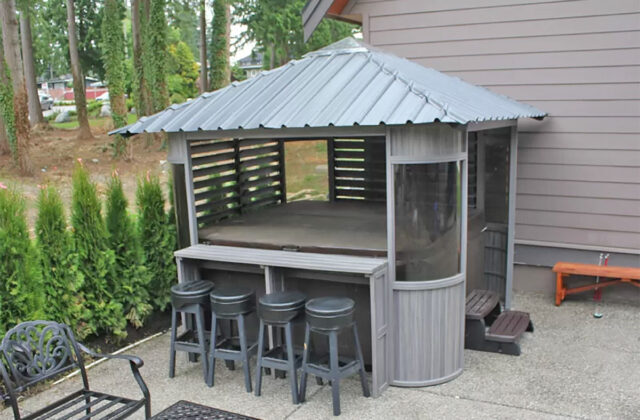 Find it HERE…
More ideas: