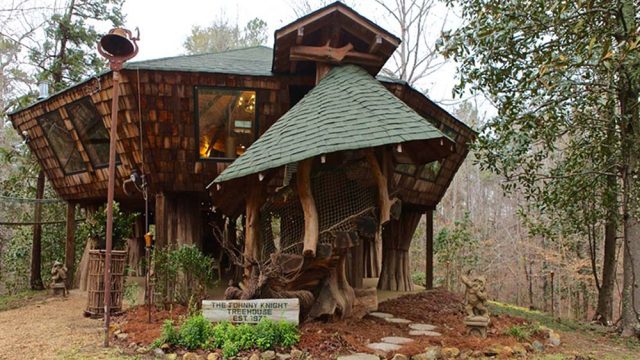 Tucked away in the rural beauty of Mississippi, a fairy-tale-inspired tree house crafted by Kara Lucas awaits to whisk you away into a whimsical world. This enchanting home spans an impressive 1,200 square feet, offering ample space to immerse yourself in the magic of your surroundings.
From the moment you lay eyes on its intricate design, you'll be transported to a storybook setting that sparks the imagination. Kara Lucas has poured her heart and creativity into every detail of this extraordinary tree house. From the fairy-tale-esque exterior with its intricate woodwork and charming accents to the cozy interior adorned with rustic furnishings and delightful touches, the tree house exudes a sense of wonder and tranquility. As you explore its rooms and corners, you'll feel a childlike joy and a connection to nature that is truly magical.
Lucas purchased the home from a childhood friend, after seeing the listing on Facebook and she feels it was the best investment she ever made.