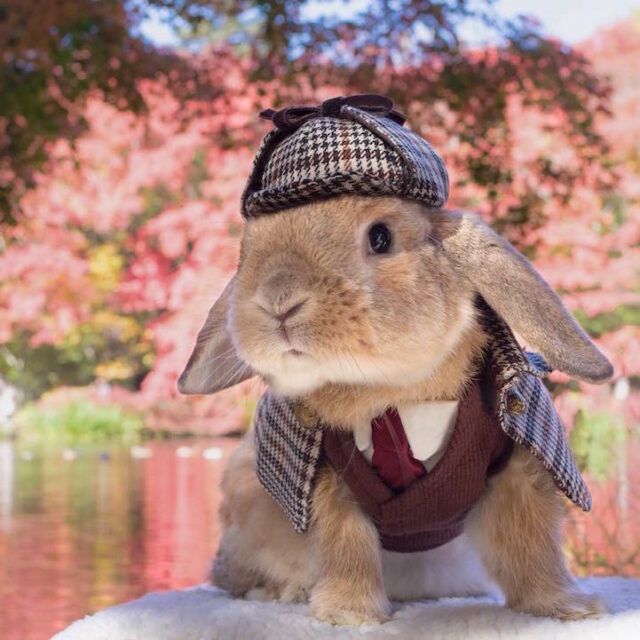 Who knew bunnies have so much style and can be fashion icons? PuiPui is one of the fashionista bunnies on Instagram, all thanks to his human Mumitan from Tokyo.
She is dressing the tiny bunny in the most elegant outfits and takes lots of pictures of him in everyday life-like situations. PuiPui's clothes are inspired by fictional characters such as Sherlock Holmes, but he also likes to show off in kimonos, capes, and tiny crowns.
Holland Lop, who goes by the Instagram handle Mumitan, crafts the small garments with much attention, emphasizing all the details and elements that make the clothes stand out.
After taking a closer look at the pictures, PuiPui's talent for modeling is undeniable, and according to Holland he is not at all bothered by all the attention. Instead, he is rewarding his human with a lot of care and love and when it's time for serious business, he models like a pro.
You can follow the duos creative journey in the world of tiny bunny outfits on Instagram.
His cute and extravagant lifestyle is way more glamorous than ours.
Hi everybun. I'm Puipui. I'm handsome, I'm dapper,……and I'm a rabbit!! 😀