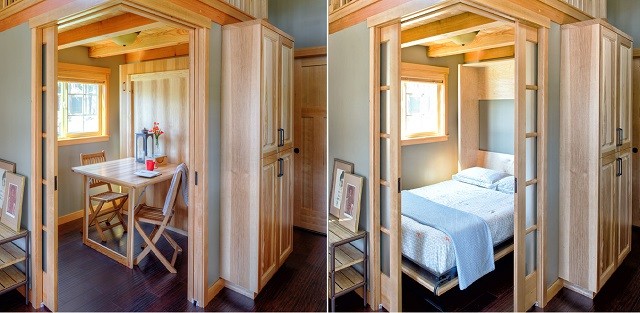 This San Juan park model was built for the lake resort Wildwood Lakefront Cottages. It has a 400 sq ft footprint plus an 200 sqft of loft space inside the unit.
This unit makes a very efficient use of space with a flex room that contains a murphy bed. The bed can be left up to maximize floor space, or it can be pulled down for a queen sized bed, or a small bistro table can even be pulled out to eat by.
The loft is split into two rooms, one for a bedroom and the other for a play area overlooking the kitchen and living below.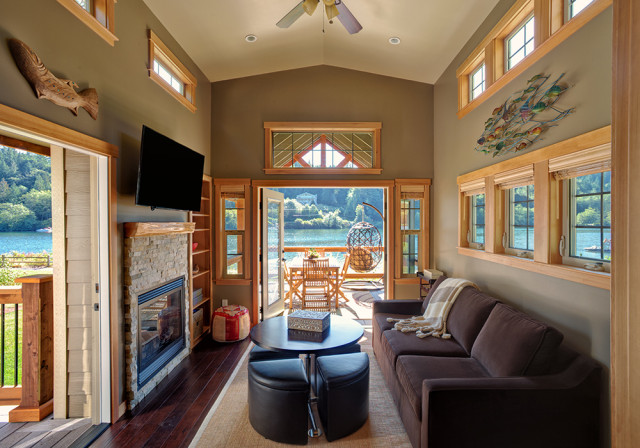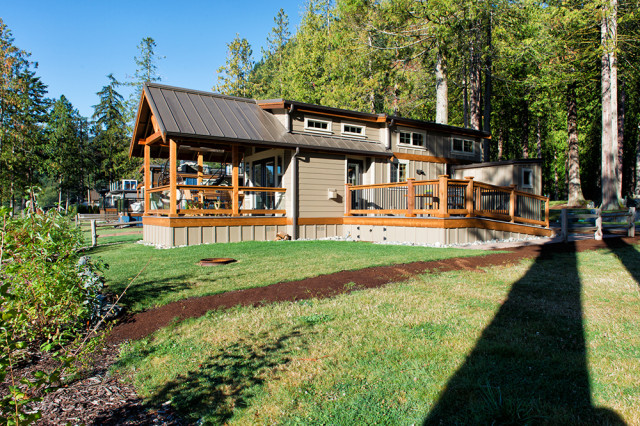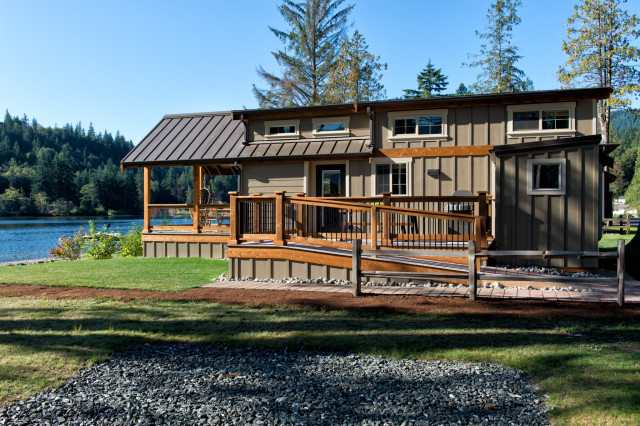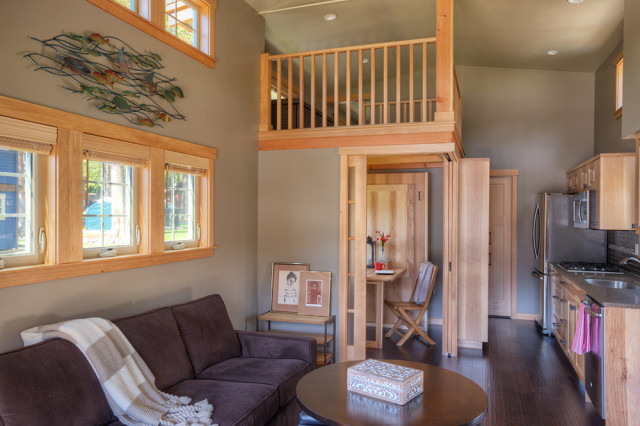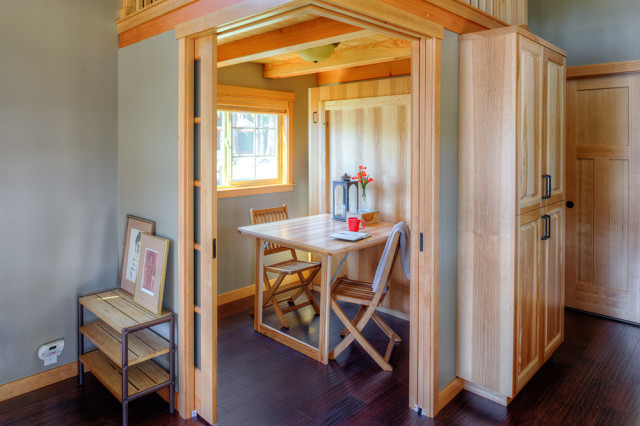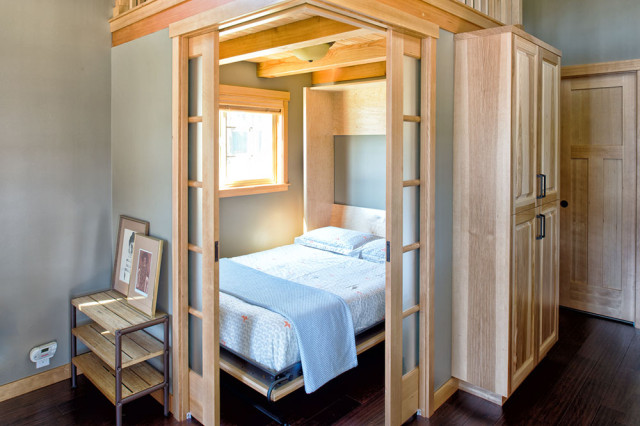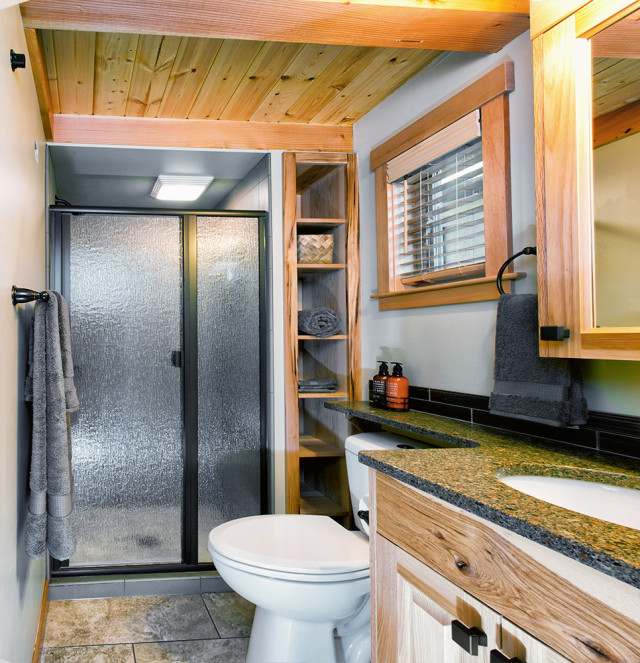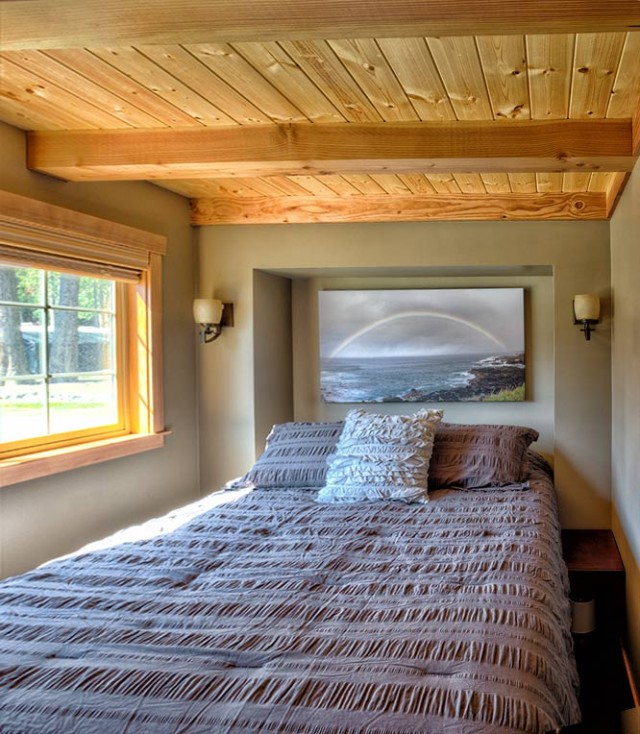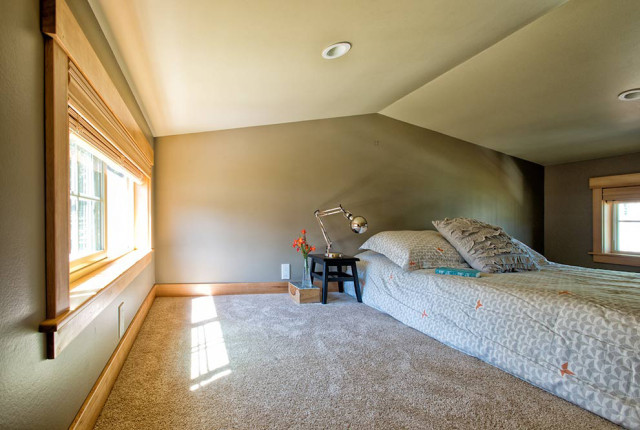 West Coast Homes was created in 2011 as a division of Faber agen bola terbaik Construction. West Coast Home's approach is simple. "We help you establish your budget and then maximize it to reach your dreams. We work as closely with you as you desire and offer our building expertise to help in design and controlling costs. Architects and deisgners work closely with us, and we offer building expertise on constructabligty and budget related questions when needed. We want to help you capture your dream!" More details here…