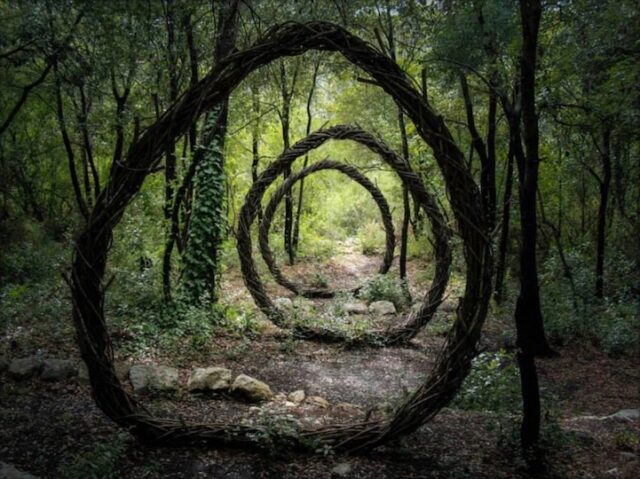 In the woods of Southern France, lies a forest full of contemporary wooden sculptures made by Spencer Byles, who created a stunning wonderland filled with mystery.
Byles spent one year in the forest working on the sculptures and integrated them into the landscape of La Colle Sur Loup, Villeneuve-Loubet, and Mougins.
All the materials used in the making of these works are organic and found on-site, Byles using only cables to install his pieces and fit them together. The sculptures are scattered along the forest, so visitors can stumble upon them by chance and immerse themselves in the surreality of the moment.
At a first glance, visitors might even consider that the sculptures have been formed naturally, as they blend with the surroundings perfectly and there is almost no sign of human touch. Byles emphasizes the temporality of his work as each piece exists until nature decides so, and slowly becomes a part of it in time.
This is also part of the process of separating the art from the artist and giving back to nature the borrowed elements.