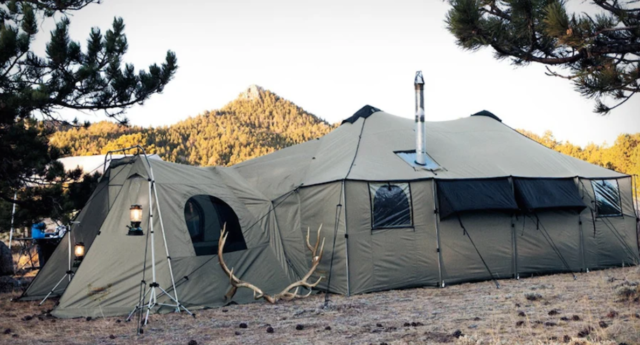 A tent larger than a house? Sound insane, right? Well, the Cabela's new Ultimate Alaknak tent is a huge tent that can be large enough for your family and friends to sleep in.
Besides this, it has plenty of space for furniture, camping supplies, and other accessories.
This large canvas house is highly resistant, and you can use it even for longer getaways. As it is a large structure, the ideal scenario would be to install the tent in one place and leave it there for a longer period, as it would be hard to pack it and carry it in the woods every time you go camping.
The size of the tent is 13 feet by 27 feet, which is larger than many city apartments and it even has an amazing wood stove to keep your warm on cold nights.
The tent is made from a material called X-treme Tent Cloth, which is also water-resistant, so you do not have to worry about bad weather conditions.