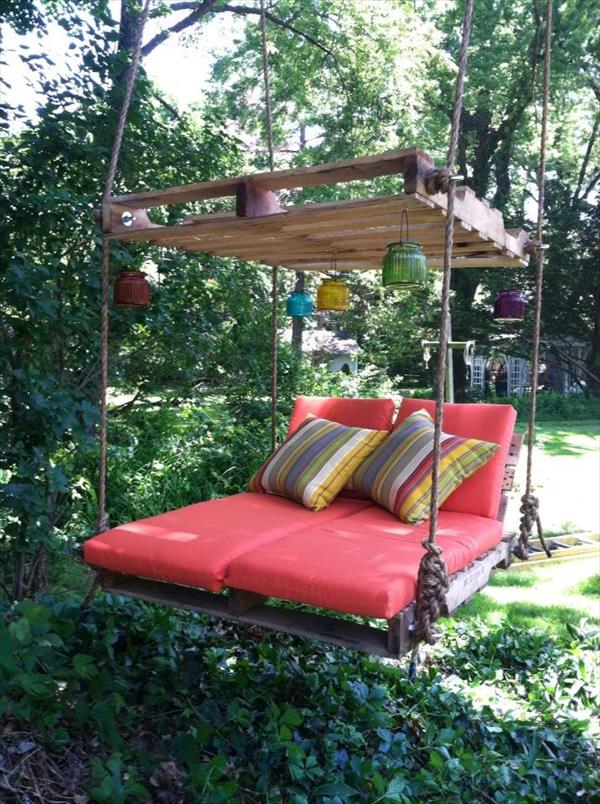 Here's an interesting idea. These types of pallet lounge chair are the most suitable items for your backyard or outdoor space. You will need a large tree with good sturdy branches or it can hang under a deck or on a porch that has good strong rafters.
Materials:
Pallets
Rope
Outdoor mattress lounge
cushions
Once you are done, you will have the perfect place to hang out, read books and enjoy long summer nights outdoor.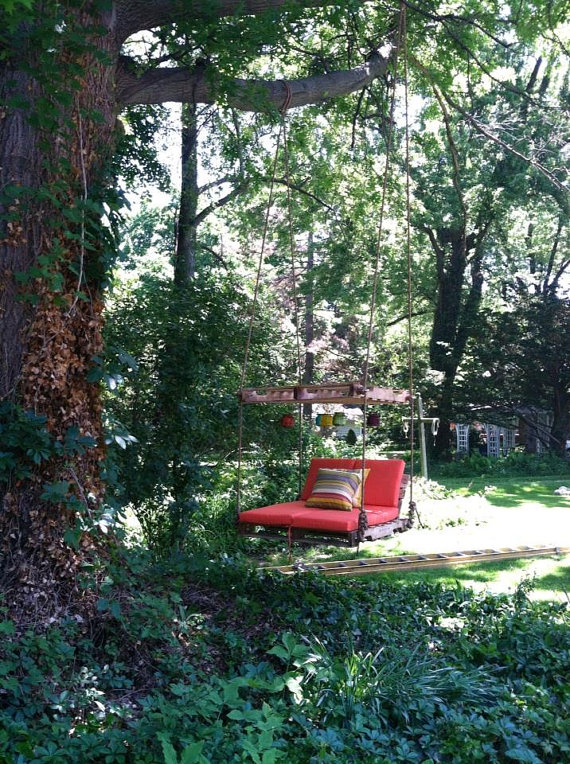 source: Etsy