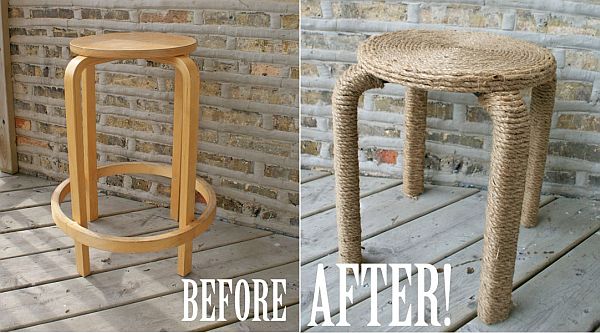 Not many people think of rope as a good material to use in your furniture. Sure, some designers have used it in a lot of creative ways, like making a comfortable hammock, or some kind of handles for a drawer. To it seems you can use it to redesign your furniture. This having been said, don't waist another minute, and give the interior design of your home a brand new face.
• a bar stool;
• black spray paint;
• hot glue gun;
• thick rope;
• a saw;
The process is quite easy. Remove the foot rest and spray paint the whole chair. It's recommended to cut the stool down for a much better design. Then, apply glue on both the stool and the rope you work with, one section at a time. Wrap the entire chair in rope. Take some inspiration for the direction of the rope looks best. Good luck!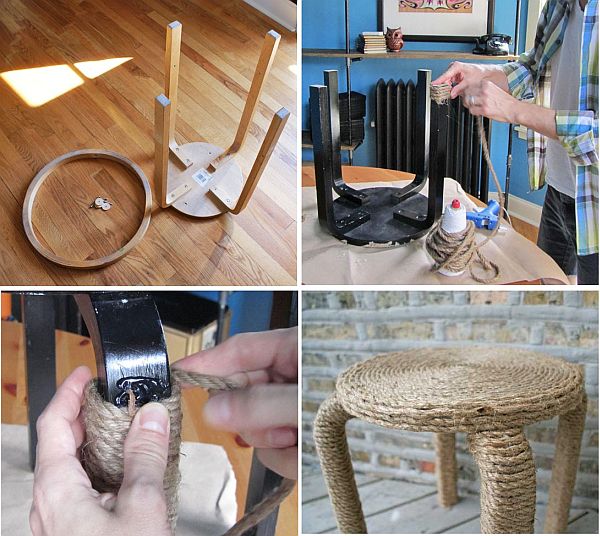 source: apartmenttherapy.com