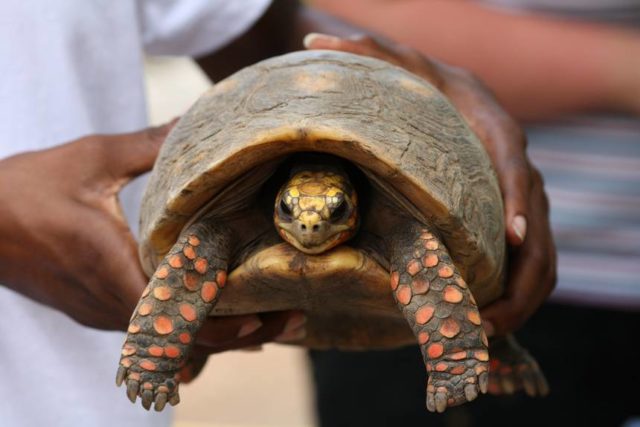 Tortoises are known for their longevity and resilience and they can live even 150 years. They can also adapt to different climates and habitats when in captivity, and this next story makes us even more sure of this.
One poor tortoise was thought to have been lost by his owners, only to be found alive after three decades he spent in a storage room. The Almeida family from Rio de Janeiro, Brazil thought that they had lost their pet, Manuela, in 1982.
They have been looking for their tortoise everywhere around the house but it was nowhere to be found. Since there have been several construction workers around the house at that time, they thought the tortoise might have escaped through an open door and disappeared in the nearby forest.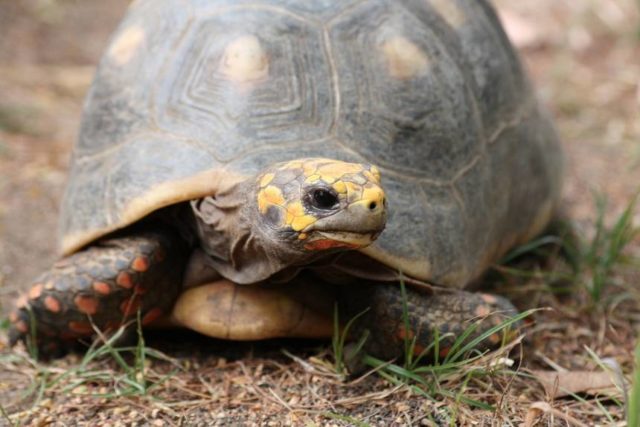 In January 2013, after the death of their father, the Almeida children decided to clean a storage room in the house to get rid of unused things. They were about to throw away a box with an old record player inside when they noticed the tortoises head poking out from a hole in the box.
Everyone was in shock and they could not believe that it was Manuela, their pet tortoise that went missing 30 years ago. It might seem surprising at first, how this poor creature survived for so long without food and water, but according to experts, red-footed tortoises are very resilient.
They also have reserve fat pads that they can use when close to starvation, so this might be the scientific explanation of how Manuela managed to live for 30 years, abandoned in a storage unit.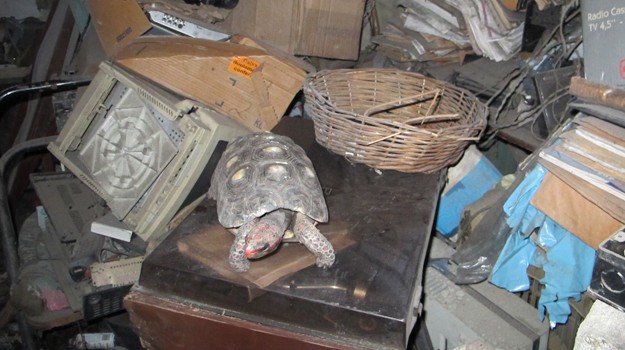 Foto: Perla Rodrigues/ TV Globo
source: Globo