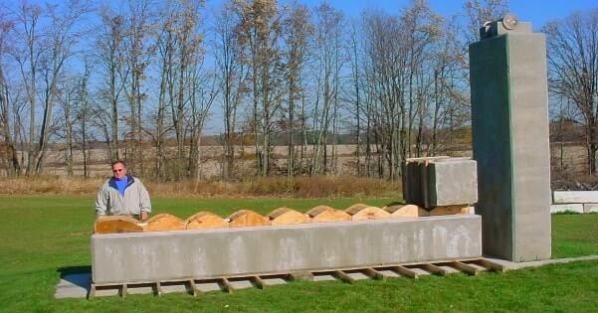 There is still mystery around the construction of the Egyptian pyramids, as there was no technology back then that could help people transport such large pieces of rocks. But it looks like one man from Michigan has managed to solve the riddle and found a trick to lift a 20-ton block by hand.
Sounds impossible, right? Wally Wallington is a retired carpenter who is used to physical work and is known as the man who can lift 20-tons with his bare hands. His work experience of 35 years in construction has thought him a lot of techniques that he can use to be more efficient and his first attempt with heavy materials was 20 years ago.
On that occasion, he had to lift 1200 pounds of concrete blocks and since his team didn't have a machine to do it, there seemed to be no other way than to break them into pieces and load them one by one. But this sounded like a time-consuming activity, so Wally thought about using rocks and leverage to move the blocks from one place to the other. After mastering the technique, he started lifting more and more heavy materials and figured out that when an object is heavy it is much easier to balance it. So, it is only physics if you examine it much closer and combined with the right technique even the heaviest materials can become light weighted.