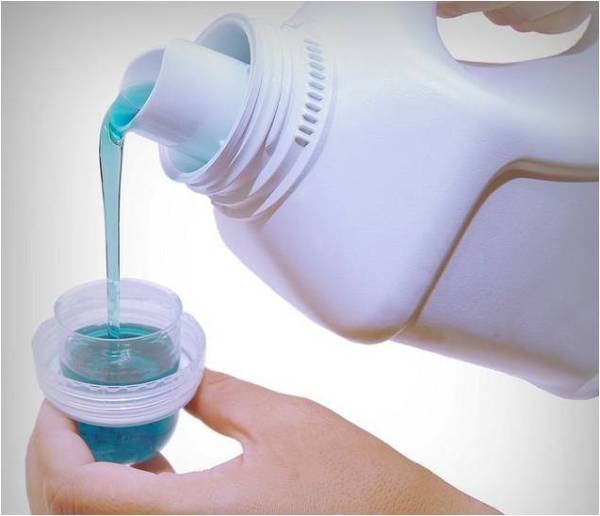 Industrial cleaners loose more and more ground to DIY products. Homemade replacements of mass-produced detergents are getting more popular every day. Giving shine to tiles, cleaning floor and freshening-up the room are just a couple of ways you can use a clothes fabric softener. Maybe polishing the furniture or removing stains, cleaning floors and windows as well, there are many uses for a fabric softener. Check out a few of these.
1. Soften your new carpet: transform those rough fibers of your rug or carpet into a fluffy floor for the feet. All you have to do is pour a half-cap of your fabric softener in a 2 gallon bucket of water. The resulting liquid can be used from a spray bottle as well. Spread on the carpet and, by wearing disposable or rubber gloves, massage the fabric with your fingers. After it dries naturally, step on it every day so you can feel the improvement.
2. Gentle cleansing of bathroom: whether the floor, the tiles, toilet, sink, down the drains or in Formica counter, the softener will do the trick. By diluting with some water or alcohol you will obtain the perfect formula you can apply it with a damp cloth on all the above-mentioned materials.
3. Stain removal: with a cocktail of 2/3 water and 1/3 softener, and a slightly damp cloth, the softener will act according to plan. And your clothes will be stained free.
4. Perfect polished furniture: the secret is to use fabric softener diluted in water in the proportion recommended by the manufacturer, thus when applying on furniture it will create a thin film that keeps dust away for days. It also gives the wood that nice gentle glow. The refrigerator, stove, as well as kitchen sink or counter can have this special treatment.
5. Give a bright to your glass: spotless clean and bright glass is the desired result. Using a combination of 500ml of water in which you dissolve a tablespoon of softener, spraying it on the glass and cleaning with a soft lint-free fabric cloth, you will have your dust kept away from you glass, for days to come. If it has some excess softener, wait to dry and remove it using a dry flannel. Another way of getting the same result is by splashing the glass with a liquid resulted form a cup of fabric softener in an alcohol-filled spray bottle. Wipe with a dry cloth in a circular motion to get the glass clean and bright.
6. Nice smelling clothes: 1/4 water, a cup of alcohol and a cup of fabric softener. Gently spraying the mix on your clothes will leave them smelling nice for days.
7. Air-freshener: whether you want a romantic, rural or mountain scent in the room, using the appropriate aroma of softener will deliver that exact feeling. Just dissolve a capful in one liter of water, and apply it on your door or floor, using a dampened clean cloth. The freshly flavored air will remain for the whole day.