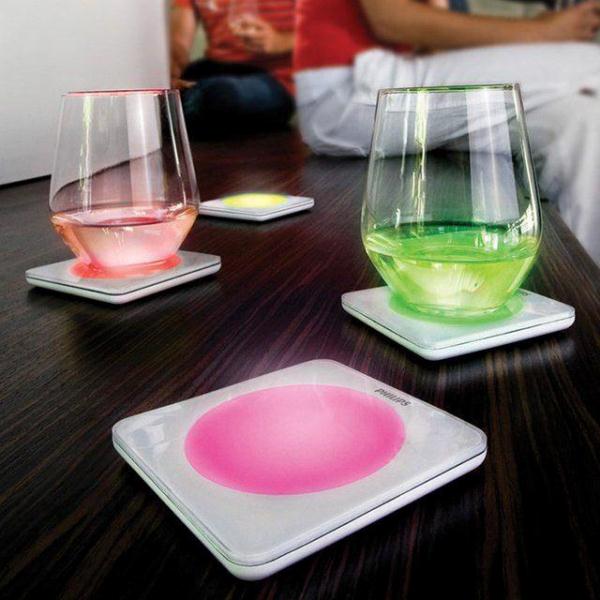 Perfect for a party, these Lumiware Color Changing Coasters by Philips reflect on your drinks and give them a new color, to create a fun and cool effect.
Product Specifications
Color                           White
Style                           Tropical & Beach
Material                   Glass
Average Battery  Life10 hours
Use the link below for more details. Price is about $ 50.