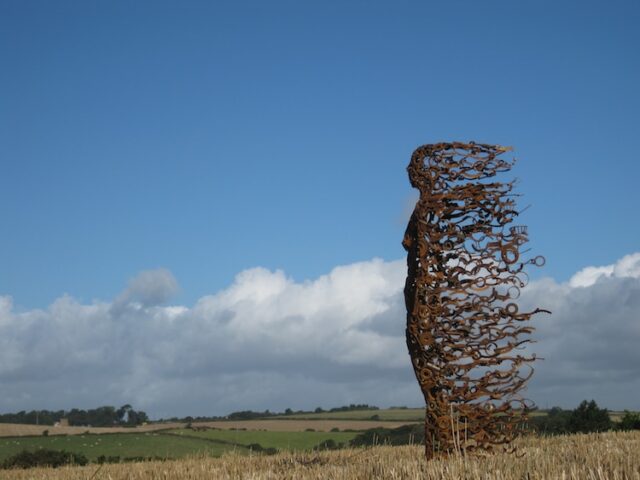 Metal objects can have an impersonal touch, but not when they have been touched by the talented hands of Penny Hardy. Hardy is a Devon-based British artist who uses metal to build beautiful sculptures that express movement and are part of the Blown Away project.
Metal is not an easy material to handle, especially when it comes to creating expressive sculptures, but Hardy managed to do miracles from scrap pieces.
She has a background as a scientific illustrator, so technical details come naturally to her and this is also what drew her attention to 3D art forms. The dynamic element of each sculpture is what makes these metal scraps seem more human and resilient at the same time, just like real human beings.
Change, both from exterior and interior is what defines humans and Hardy wanted to express this in her Blown Away project in which she transformed imperfect pieces into works of art.
Hardy also makes commissioned works for anyone interested in her art and the metal sculptures were displayed at the Beaulieu Palace and Garden a few years ago.